Scrap your Citroen car or van in Surrey or South London
Do you have a Citroen car that has been damaged beyond repair? Maybe your Citroen has failed its MOT and would cost more to fix than it is worth. Perhaps you simply want to upgrade your Citroen to the latest, more fuel-efficient model? Whatever your reasons for wanting to scrap your Citroen, our team can help.
Car Scrap Surrey is a leading Citroen car scrapping company in Surrey and South London. If you have an unwanted Citroen car or van, we can come and pick it up and provide instant cash payment.
We offer the top prices for all Citroens and will always view them in person. Unlike other car scrap companies, our prices are transparent and will never include collection or administration charges.
As long as your car is complete with no parts removed, we will always provide the top prices. It is common for scrap cars not to be driveable, and we can collect them from your home, place of work, or any other location on a day and time that suits you.
Our go-to Citroen car recyclers will make the process as easy and quick as possible. We work around the clock, seven days a week, so we are always on hand to provide free Citroen valuations and answer your questions.
To find out more about our Citroen car recycling, please call 020 8406 4181.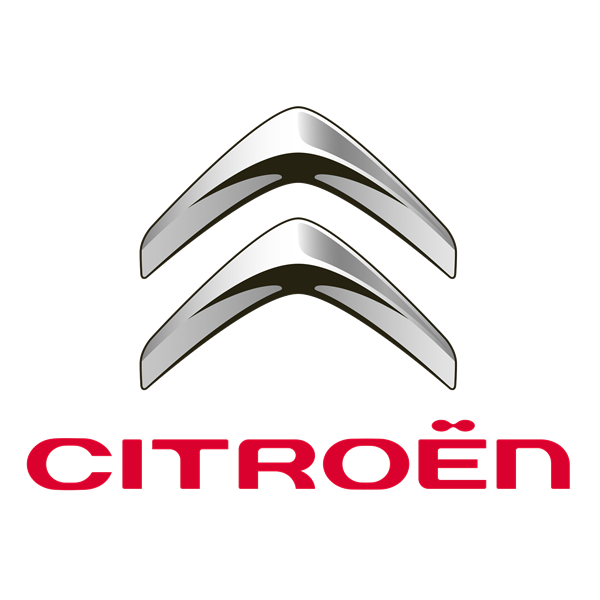 Call 0208 406 4181 to get an instant price for your Citroen vehicle
Citroen car scrap yard for car recycling in Surrey and South London
Do you have a Citroen non-runner and are wondering where to turn? When you choose Car Scrap Surrey, you can feel confident that you are getting the best price for your Citroen.
Citroen is a French car manufacturer founded in 1919 by Andre Citroen. Over the years, it has manufactured more than 300 models.
We can scrap all Citroen models, including:
Citroen Oli
Citroen Ami
Citroen C3
Citroen C3 Aircross
Citroen C4
Citroen also manufactures a number of electric cars, including the Citroen C5 Plug-in Hybrid and the EBerlingo Electric. Please see our blog: Our guide to scrapping electric vehicles.
If your Citroen has broken down and ended up on the side of the road, Car Scrap Surrey also offers a vehicle recovery service within the M25.
What is the value of my scrap Citroen in Surrey or South London?
There are many reasons that you may want to scrap your Citroen. If you are wondering how much your car is worth, this will depend on a number of factors, including the car's weight and recyclable parts.
Get in touch with our car scrap experts and give us some details. We can provide you with a rough estimate for the value of your property but will organise a time to view it and assess it in person. This allows us to give the best and most accurate price for your Citroen.
If you are happy with our quote, we can arrange a time for your Citroen to be collected. We can take care of all the necessary paperwork and provide you with cash. Please see our gallery to view images from our Authorised Treatment Facility, where cars are processed.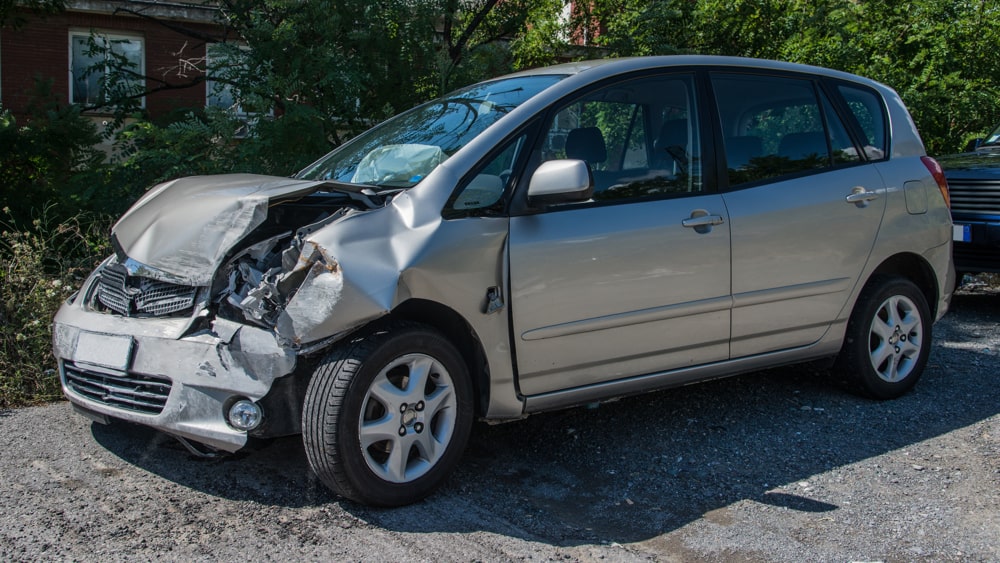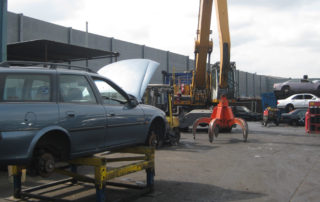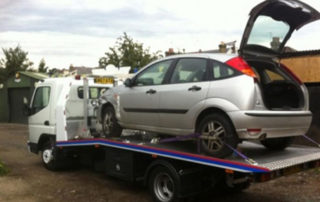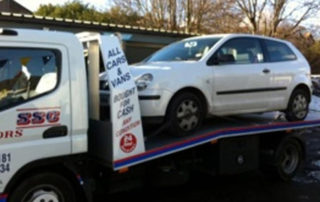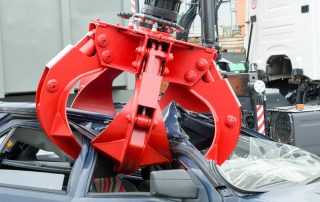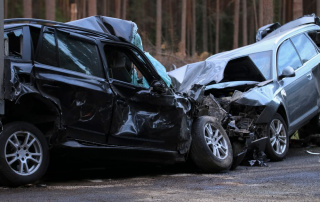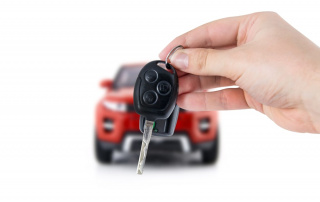 Why recycle my Citroen in Surrey and South London?
Car Scrap Surrey is an Environment Agency-licensed Authorised Treatment Facility (ATF). This means we follow strict rules and regulations and recycle as much of your Citroen as possible.
There are many benefits of car breaking and recycling. When scrapped parts are recycled, there is less need for new materials to be produced, and this will cut pollution. It will also reduce the amount of waste that goes to landfill and will help to preserve natural resources and have a positive impact on the planet.
Here are our scrap car FAQS.
Looking to scrap your Citroen in Surrey and South London? Contact our local car scrapping and car breaking company
If you are looking to scrap your Citroen, please do not hesitate to get in touch. We can be reached on 020 8406 4181 or by emailing info@carscrapsurrey.co.uk
Our car scrap company also scraps Nissan cars.