To give you a better idea of how we help our customers at Car Scrap Surrey, here are some answers to the questions we're often asked.
Remember, if there's anything you're still unsure about after you've had a read through, feel free to give us a call on 020 8406 4181.
Which services do you offer?
As our business name suggests, we're experts in car scrapping. But we're so much more than vehicle destruction alone. We also offer our customers vehicle recovery and scrap metal collection.
Which vehicles do you buy?
We don't discriminate! We'll buy vehicles of all models, ages, and conditions, as well as non-runners, MOT failures and scrap vehicles.
How much will it cost for you to collect my vehicle?
Nothing at all! Covering all areas of Croydon and Surrey, we're able to get to most locations, and will collect your vehicle free of charge.
How much can I expect to earn on my scrapped vehicle?
We pay up to £150 in cash for any car or van within the M25 ring road.
Which areas do you cover?
Being based in Croydon means we're well located to a wide number of areas in Surrey, including Epsom, Redhill, Wimbledon, and much, much more!
How much experience do you have in the industry?
We're pleased to have been in the car scrapping trade for over 30 years, ensuring the highest standards of both workmanship and customer service.
What's the best way to learn more about car scrapping?
A great place to start is by having a look at our regularly updated blog, which aims to empower our valued clients with information.
How can I keep up to date with Car Scrap Surrey?
Social media is an excellent way to connect with the companies you're interested in. We're on both Twitter and Facebook, so like and/or follow us, and you'll keep up to speed on everything we're up to.
For more information on car scrapping, contact us today…
Give us a call on 020 8406 4181, or alternatively drop us a line by filling in your (and your vehicle's) respective details on our contact form and we'll be in touch with a quote.
If you are outside of this 10 mile radius then please call for our latest cash prices.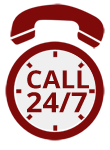 Call 020 8406 4181
for a no obligation quote