Scrap Peugeot cars bought in Surrey or South London
Would you like to sell your Peugeot car for scrap in Surrey or South London? Our experienced and reliable car breakers yard offers top prices for all scrap cars. So whether your Peugeot has failed its MOT or been damaged in an accident, our scrap car experts will come and pick it up and pay you for it.
We aim to offer the best prices for all scrap vehicles, and the price we give you will be the money you receive. Unlike other scrap car companies, we do not rely on computer-generated prices. Instead, our car recycling experts will come out to inspect your car so that we can offer you the best price for it.
Our Peugeot scrap car quotes will depend on a number of factors, including the car's age, mileage, and condition. We always offer excellent customer service and are always happy to answer your questions.
If you are thinking, 'I want to sell my Peugeot for scrap,' we can offer the ideal solution. We can scrap all Peugeot makes and models. Please see our car scrap gallery for pictures from our car scrap yard, please see our car scrap gallery.
To ask for a free and no-obligation Peugeot valuation, please call now on 020 8406 4181.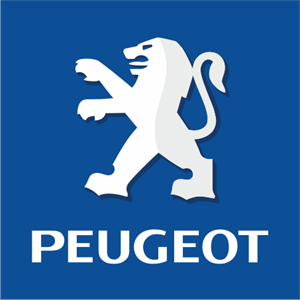 Call 0208 406 4181 to get an instant price for your Peugeot vehicle
Why choose our  Peugeot scrap car dealers in Surrey and South London?
Car Scrap Surrey is an Environment Agency-licensed Authorised Treatment Facility (ATF), and we can scrap all cars, vans, and other vehicles in line with government guidelines. This includes issuing a Certificate of Destruction to prove that you are no longer legally responsible for the car.
Peugeot is a French car maker that is owned by Stellantis. It is a family business founded in 1810 when it initially started making hand tools and kitchen equipment before car building. We take all cars, including non-runners, flood and accident-damaged cars, and MOT failures.
We can scrap all Peugeot models including:
Peugeot 207

Peugeot 206

Peugeot 307

Peugeot 107

Peugeot 308

Peugeot 3008

Peugeot 5008
Apparently, the most commonly scrapped Peugeot models are the Peugeot 207 and 206. Common problems with this car brand include indicator and gearbox problems, though people tend to scrap their cars for many different reasons. Costly repairs and running costs are increasingly becoming top reasons for scrapping your car.
If you have broken down, we offer a free vehicle recovery service if you are inside the M25. Other car scrap companies charge for vehicle collection, but we never do this; the quote we offer is the price we will pay for your vehicle.
Scrap Peugeot quotes in Surrey or South London: How do our valuations work?
We make scrapping your Peugeot in Surrey or South London simple. You can expect the best prices for your car, free collection, and a quick and safe bank transfer. Our experts are friendly and approachable, so we can always answer your questions.
We take scrapping cars seriously. Follow these steps:
Get in touch with our Peugeot scrap car team, and we can give you a rough estimate and arrange a time to view the car in person.
We can come and see your car and will give you a clear and top quote.
If you would like to accept our Peugeot scrap car quote, we will arrange a fast and secure bank transfer so the money goes into your account immediately.
Please see our blog: How to tell the DVLA you have scrapped your car.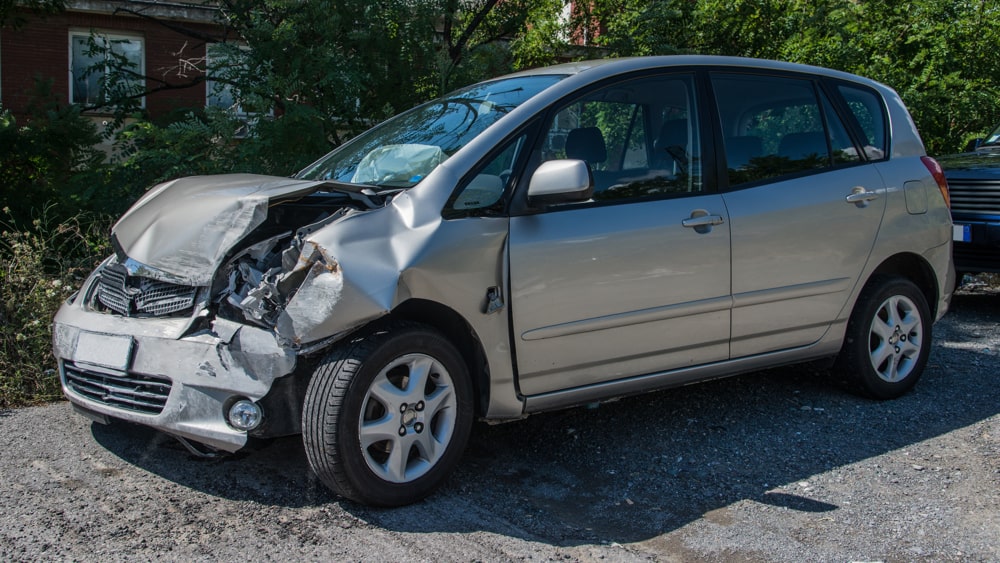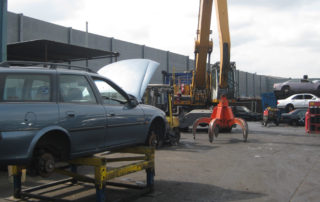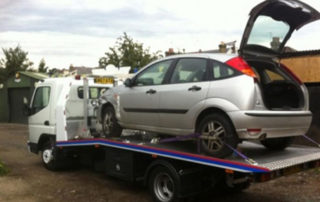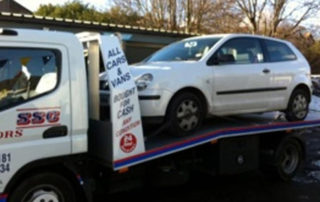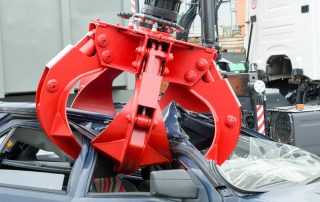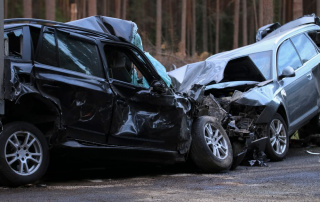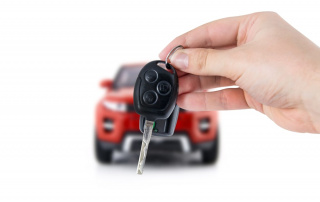 Types of Peugeots we scrap Surrey and South London
Whatever the condition of your Peugeot in South London or Surrey, we will take care of it for you.
We will buy the following:
MOT failures
Accident-damaged cars
Flood-damaged cars
Insurance write-offs
Non-runners
Salvage cars
All cars that come to our car yard are carefully depolluted and then recycled in line with government targets. There are a huge amount of benefits from scrapping cars, including reducing energy use in the industry, reducing air and water pollution, conserving natural resources, and saving money. It will also free up space in your garage or on your driveway!
Do you have other questions about our Peugeot car recycling company? Please see our car scrap FAQS.
Get a free Peugeot scrap car valuation now in London and Surrey today
Get a fast quote for your scrap Peugeot today. Please call 020 8406 4181 or email info@carscrapsurrey.co.uk
Our car scrap experts also scrap Volkswagen cars.