We'll pick up your scrapped car today!
Do you have a scrap car that you would like to be picked up in London or Surrey? Maybe you need reliable scrap van collection or scrap car collection?
The team at Car Scrap Surrey will not only come and pick up your car or van at your convenience but they will never charge you for this and the price we quote for your scrap car is the cash you will receive.
We offer the best prices for cars, vans, motorbikes and all vehicles of every make and model, including accident-damaged vehicles, end-of-life vehicles, and MOT failures. Our service is hassle-free, fast and efficient.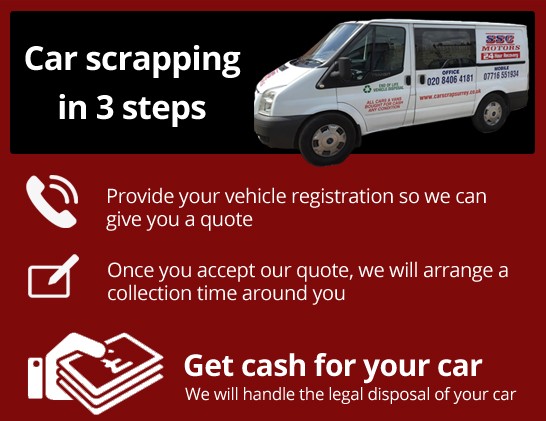 We have helped countless customers over the 30 years we have been in the business. when it has come to scrapping their vehicle. We are always on hand throughout the entire process, to answer any questions you may have about the process and we will always give you a fair quote.
Free scrap car collection: When you organise your car to be scrapped at our authorised treatment facility (ATF), we can collect it from all local towns and areas completely free of charge. This is the perfect option if your car is not working, it has not passed its MOT, or if it is untaxed.
Arrange your junk car or scrap van collection: We work 24/7 and can arrange to pick up your scrap car at a location that suits you. This can be your home, workplace, garage, or any other convenient location. Ideally, we will always try to arrange your scrap car pick-up as soon as possible after you have been given a quote.
Simple scrap car collection: As long as your vehicle is as you described, scrapping your car with us is easy. Simply ensure you have the car keys, your ID, and official documents and we can organise speedy payment. We can also take care of all the paperwork, including informing the DVLA, so you will be given a Certificate of Destruction to prove that you are no longer the legal owner of the vehicle and proof that it is no longer on the road.
For further info or a car scrap pick-up quote, please call us now on 020 8406 4181.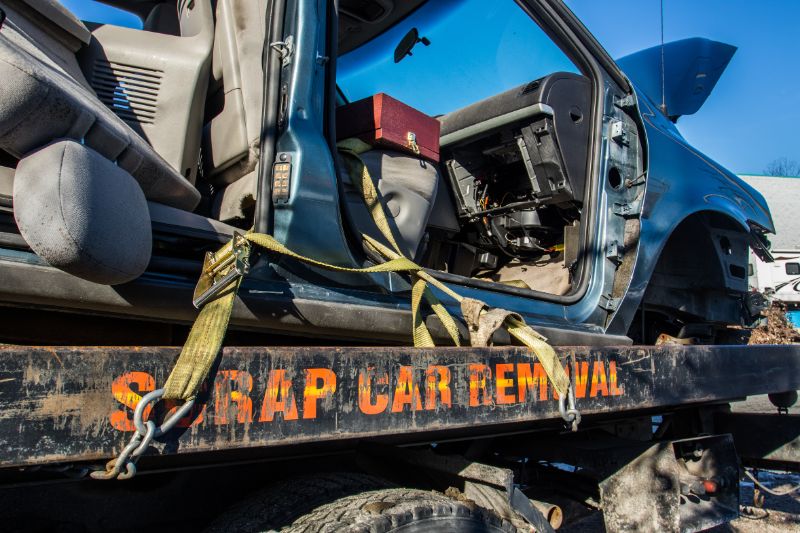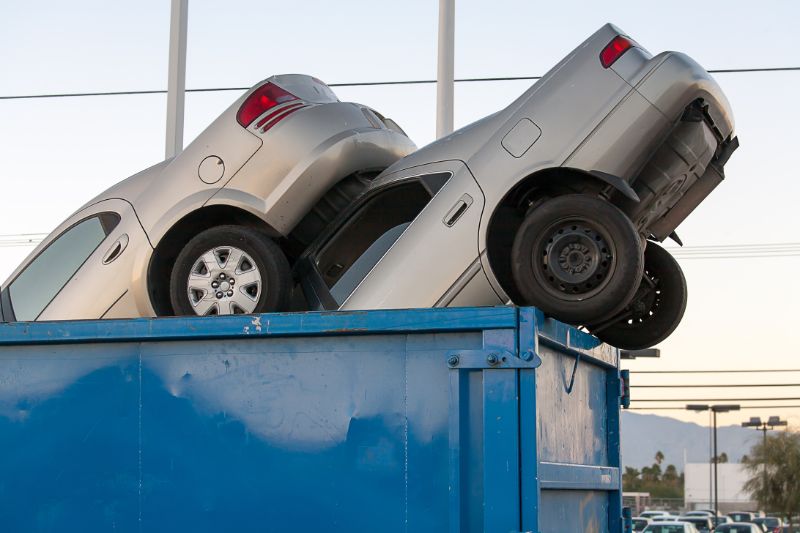 Don't delay, call us today and you can trade in your scrap car or van for cash instantly!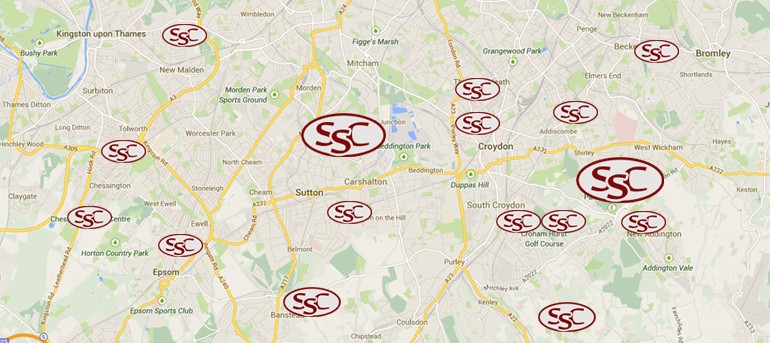 How do I arrange a car scrap pick-up in London and Surrey?
Have you decided you want to scrap your car and are thinking about the next best steps? Recycling your car with Car Scrap Surrey is simple.
Get in touch or enter your details online and we will give you a quote for your vehicle, based on its age, make and model
After you have accepted the quote, we will contact you by phone or email to organise your car scrap collection. We will do our best to fit in with your schedule and can pick up your car from a location that suits you.
We never charge for scrap car collection or de-pollution, so the price we have quoted is the money you will receive.
On collection day, please remember your identification, keys and other documents. Also, please remember to remove any personal belongings from your car. We will check that the car matches your quote, deal with the DVLA paperwork and organise payment.
Your car will be taken away to be recycled at our Authorised Treatment Facility.
We're always looking for scrap metal of all types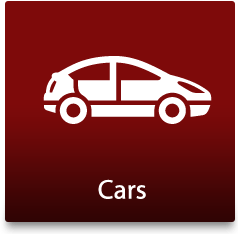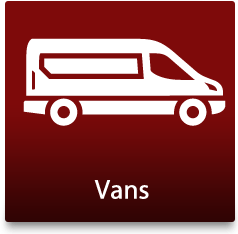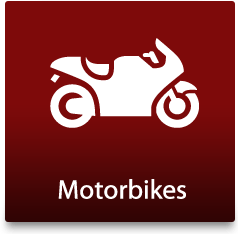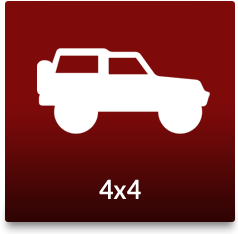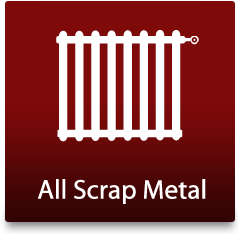 Scrap car pick-up and scrap van pick-up in London and Surrey
Did you know that around 2 million cars are scrapped across the UK every year? We are an Environment Agency-licensed Authorised Treatment Facility (ATF), so we follow the clear rules about how End of Life vehicles should be scrapped. We will always follow the best practice guidelines so your car is recycled in the most environmentally-friendly way as possible. Read our blog on: Has your car been written off? Here is what you need to do next.
Alongside car breaking, we also offer vehicle breakdown service, so if you are stuck on a hard shoulder or country road somewhere and do not know what to do, we are always happy to help. We also offer a metal scrapping service, where we buy and recycle non-ferrous scrap metals.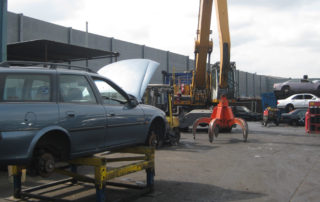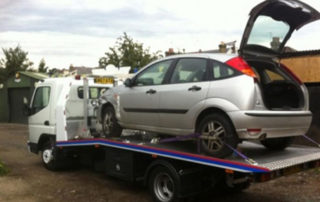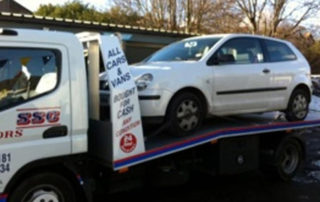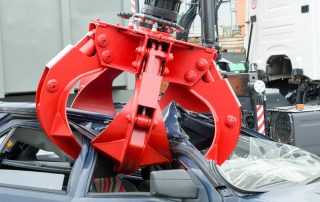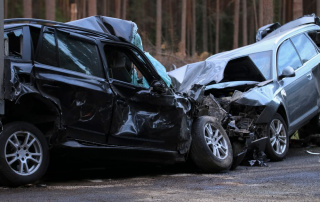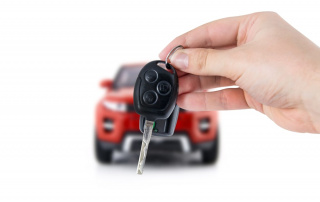 Surrey Scrapping Centre
10 Avon Path
South Croydon
CR2 6AX
Open 24/7
Are you looking for junk car or scrap vehicle pick up in London or Surrey? Call our car breakers yard
Find out more about the work we do and our car collection service in London and Surrey by calling us now on 020 8406 418 or emailing info@carscrapsurrey.co.uk