How do I scrap my car in and around Biggin Hill, Kent?
Are you looking for a way to scrap your car in Biggin Hill, Tatsfield, Titsey or one of the nearby areas of Kent? Do you have a salvage or damaged car that is less than 10 years old sitting on your driveway that is never driven? Perhaps you have another unwanted vehicle and want quick cash? We can help!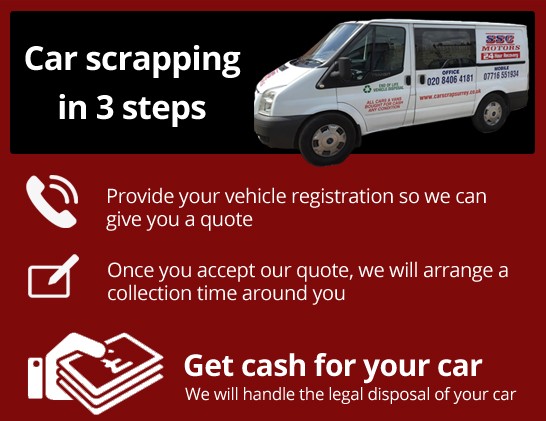 Car Scrap Surrey is a local, specialist car breakers yard and recycling facility near you. We take all makes and models and will give you the cash now. Whether your car has failed its MOT and would cost more to fix than it is worth, or your van has been written off, we can buy it from you today.
We have over three decade's experience in the car scrapping trade and offer an honest, transparent and straightforward car scrapping and car recycling service.
We want to give you the best price for your vehicle, so unlike other car breakers, we never charge you for car collection and recovery or for extraction of fuel and safe glass and tyre removals. We take on these costs and pass all the savings to you. We offer up to £150 for a family-sized car!
Cars for cash – best prices paid for your unwanted vehicles
Simple, hassle-free and professional service
Quotes guaranteed once accepted
We are an Authorised Treatment Facility and licensed by the Environment Agency – you can have complete peace of mind
We buy  cars, vans, lorries and other vehicles of all makes, models and conditions
Service available 24 hours a day, seven days a week
Instant quotes given
Helpful advice and support
Alongside our car scrapping service, we also offer cash for scrap metal and a car recovery service.
For more information about how to scrap your car, call us now on 020 8406 4181.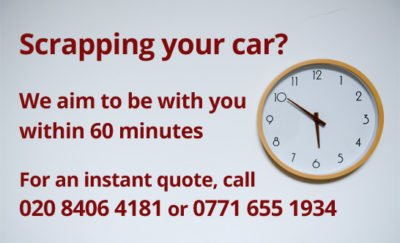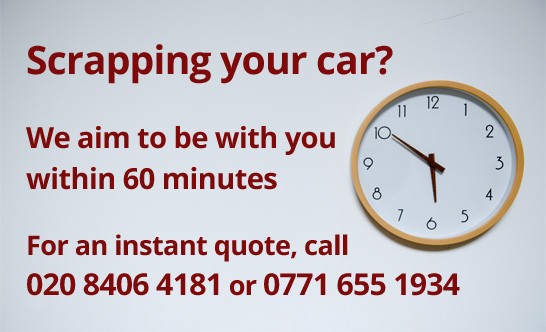 Trusted car scrap dealers near you in Tatsfield (TN16)
We understand that if you have never scrapped a car before, it can feel like a big event. We are committed to offering our customers help, advice and  support. We help with all paperwork. A valid DVLA Certificate of Destruction is issued for every scrap vehicle to prove you are no longer the owner of the car and it will not end up back on the road illegally.
We are licensed by the Environment Agency and are entrusted to dispose of your car in an environmentally-compliant and legal way, so you can have complete peace of mind.
There are many environmental benefits to scrapping your car, including recycling as many parts as possible, to divert them away from landfill and reducing air pollution. Read more on our blog about how car scrap services protect the environment.
We take MOT failures, tax expired vehicles, write-offs, discarded or dumped vehicles of any model, age and condition. We evaluate the condition of your vehicle and then offer you fair and competitive prices. We work throughout the local areas, including offering car scrapping in Norwood and Dulwich.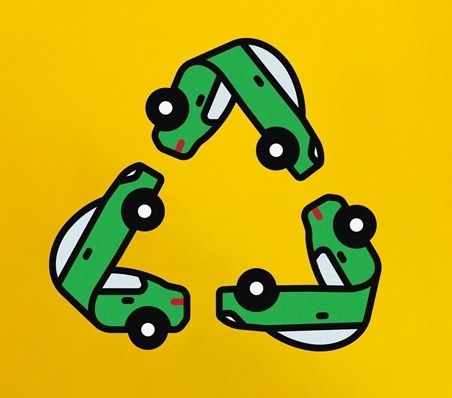 How we recycle cars in Biggin Hill
You may not consider what is involved in car recycling until the time comes to scrap your car. Here at Car Scrap Surrey, all cars in Biggin Hill are taken to our Authorised Treatment Facility (ATF). Whether it is a van with accident damage that would cost more to fix than it is worth or a car with a failed MOT, all vehicles go through the same car recycling processes.
Each car goes through three stages: Depollution, dismantlement, and destruction. These steps are followed so we can reach the new legislative standards, where over 95 per cent of cars are recycled.
So what happens to the different parts of your car?
Tyres are recycled and broken down into pellets and floor coverings for children's playgrounds and football pitches.
Leather interiors are reused as handbags, belts, or other products.
Car upholstery is shredded and recycled to be used as home furnishings such as carpets and curtains.
Glass in windows is broken down to be used in tiles or ornaments.
Dashboard plastics are reused and recycled to be turned into rubbish bins, garden furniture, or carpets.
Metal bodywork is recycled and re-purposed as tin cans, new cars, or even bridges.
We pay competitive cash prices for any car or van collected within the marked area.
Read our guide on finding out what your scrap car is worth.
We'll take any non-runner or MOT failure vehicle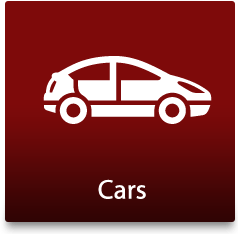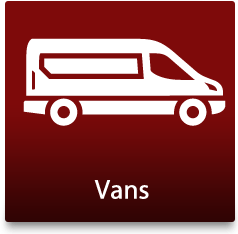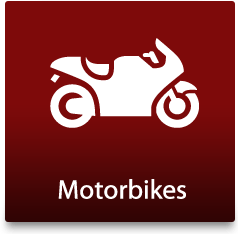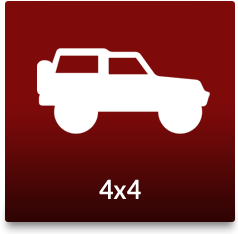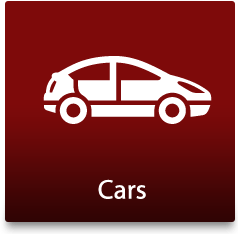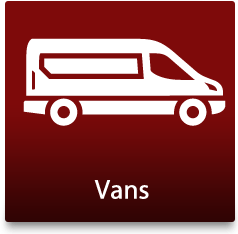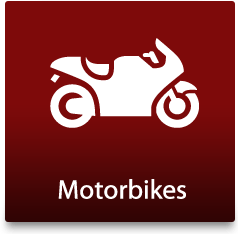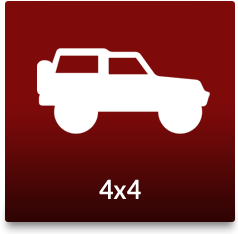 Titsey salvage cars and car recovery
If your car is too good to scrap but too expensive to be repaired, to we offer the best prices for salvage cars. We can offer you a stress-free and easy salvage car solution.
We also offer a reliable and professional car recovery  and car breakdown service. If you do not have breakdown cover and are stuck somewhere wondering what you can do, our car recovery service will be with you as quickly as we can. Working throughout Surrey, Croydon and South London, we will collect your motorbike, car or van and get you to a garage promptly.
We buy scrap metal in Biggin Hill
If you are looking to sell scrap metal, we will buy it from you. We buy all types of non-ferrous metals, including lead, copper, aluminium, wire, brass, stainless steel and more.
Just like our car scrap service, getting cash for metal is easy and straight-forward, with the best prices paid.
"Scrap my car?" We will! Call our car scrap yard near Biggin Hill now!
We pride ourselves on delivering a helpful and professional service. To earn money from your scrap car or to speak to us about one of our other services, please call today on 020 8406 4181. Or email us at info@carscrapsurrey.co.uk and we will get back to you.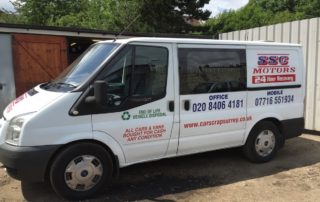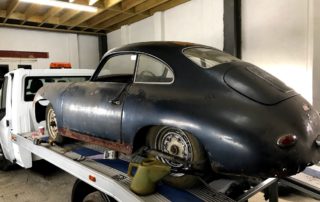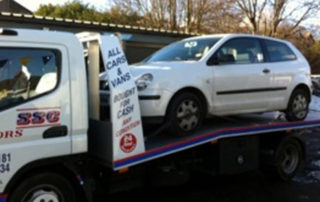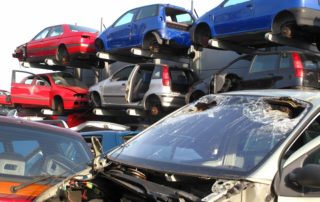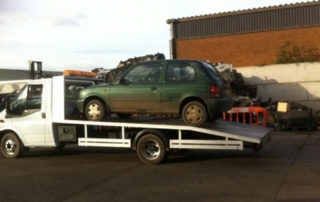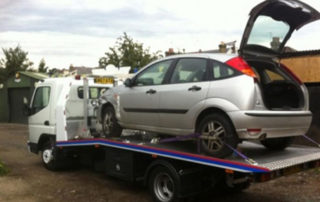 We collect….
Audi, Aston Martin, BMW, Citroen, Fiat, Ford, Honda, Jaguar, Kia, Lexus, Mazda, Mercedes, MINI, Peugeot, Renault, Saab, Skoda, SEAT, Subaru, Toyota, Vauxhall, Volkswagen & Volvo
…from…
Downe, Cudham, Chelsham, Tatsfield & Keston
including the following postcodes –
BR1,BR2,BR3,BR4,BR6,BR7