Scrap my car London
Just under two million cars reach the end of their life in the UK every year and around 600,000 of these are scrapped. Do you have an accident-damaged car or non-runner in London, and you are not sure what to do with it? Perhaps you have an old car and do not want the hassle of selling it privately? Maybe you have a non-runner taking us valuable space in your garage? Call Car Scrap Surrey today for first-class car scrappage!
Based in South London, we are expert car recycling and car salvage specialists. We take cars and other vehicles of all models, makes and ages and recycle them at an Environment Agency-accredited Authorised Treatment Facility (ATF). If you are thinking, 'I want to scrap my car in London for cash,' we can do this for you today.
For all car scrapping London, we make the process simple and as hassle-free as possible. Just follow these three steps:
Provide us with your vehicle registration and a few other basic details
Once you have accepted our quote, we will arrange a time to pick up the car at a place that is convenient for you
As long as the car is as you described, we will give you cash and take care of all the paperwork
You can walk away with complete peace of mind and leave us to recycle your car
We scrap all types of cars, motorbikes, vans or 4x4s. We also recycle salvage cars and will reuse every available part, where possible, to divert rubbish from landfill and to minimise the impact on the environment. Metals, glass, tyres, and some plastic found on cars are recyclable.
Every vehicle is carefully de-polluted before scrapping, which means fuel, oil, coolant, screen fluid, and brake fluid are removed and unlike some other car scrap yards, we never charge you for this service.
For a car scrapping London price, please call us now on 020 8406 4181.
Why use our car scrapping London service?
If you know your car's days are numbered, get some cash for your car by using our car scrapping and car recycling service. Why use us?
Best prices: Want to scrap your car London? We will give you the best prices for your car, regardless pf the condition it is in. We also never charge for car collection and will pick up your vehicle at a time and from a place that is convenient for you.
DVLA paperwork: By law, the DVLA must be told that you are scrapping your car. Bring us your logbook and we can stamp and sign the right sections and send it to the DVLA to let them know. We will pass on the Certificate of Destruction for your records, to prove that you are no longer the owner of the car.
Environmentally friendly: Rest assured that when you use our car junk yard you are disposing of your vehicle in the most environmentally-friendly way.
All vehicles accepted: We take vans, cars, motorbikes, and 4x4s of all makes and condition, including MOT failures, accident-smashed cars, and salvage cars.
Open all hours: We can collect scrap cars 24 hours a day, 7 days a week, so whatever your schedule, we can work around it.
Car recovery: If you have broken down and are stuck, we also offer a car local car recovery service. We can also take your prestige car or classic car from A to B  relocate cars with our car transfer service.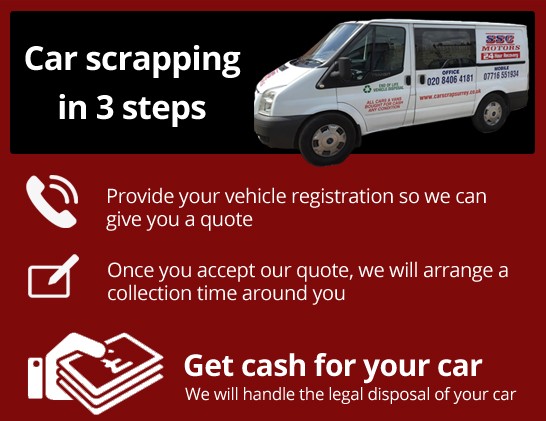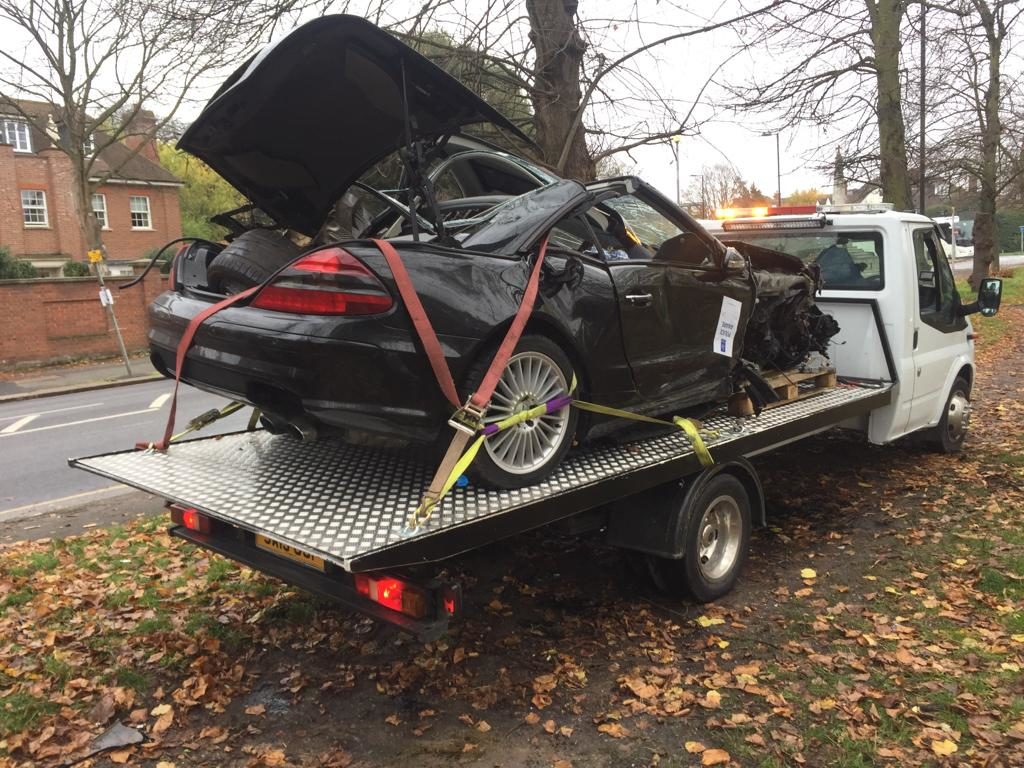 We offer great prices on your scrap car, van, motorbike or caravan! The price we quote is the price we will pay.
Time to say goodbye to your unwanted car? Call our car scraping London experts
All cars will eventually reach the end of the road. Car Scrap Surrey will ensure you get the best price and that your car is scrapped in the most environmentally compliant way.
When you choose us there are no additional charges, no hidden costs and no surprises. We guarantee your car scrap price and payment and aim to make the process as hassle-free as possible. Read our blog on: How do I scrap my car?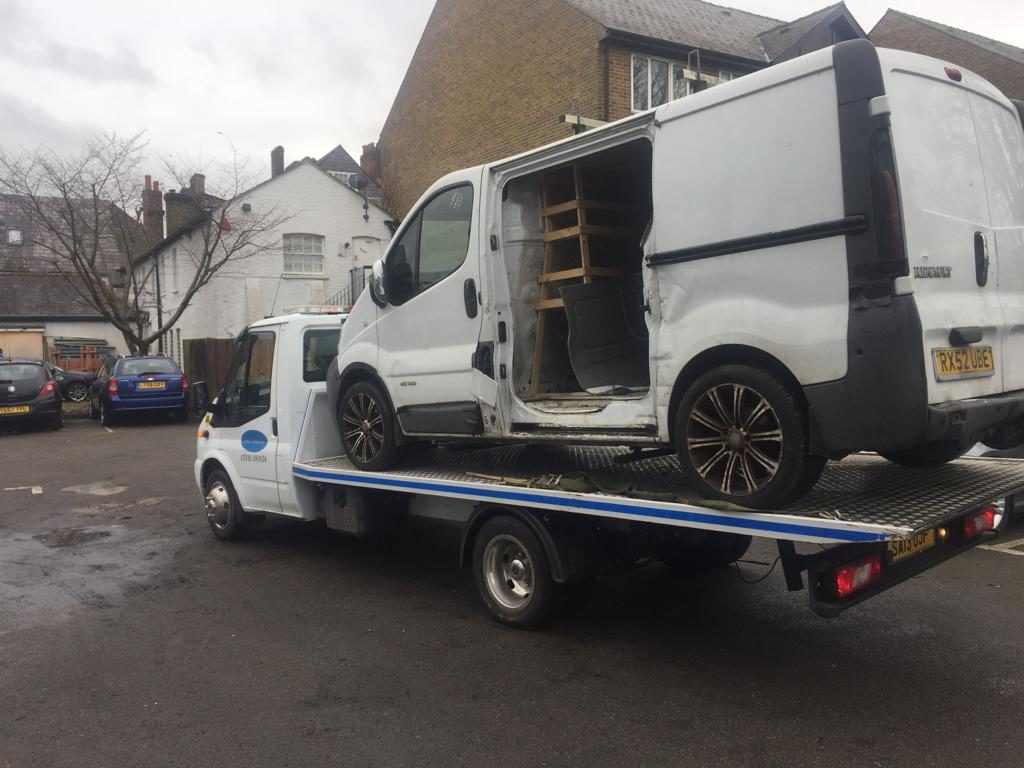 We're always looking for scrap metal of all types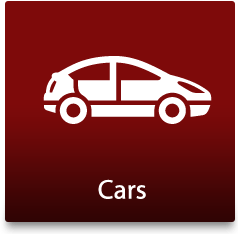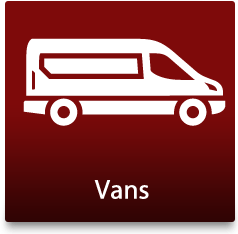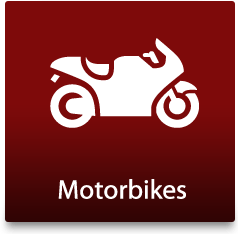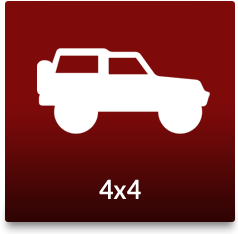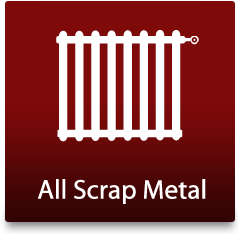 Scrap your car in London today and call us now!
Want to find out more about our car scrapping and car recycling services? Please call us now 020 8406 418 or email info@carscrapsurrey.co.uk and we can tell you more about our services.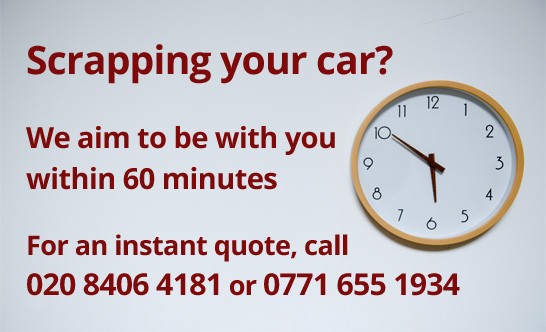 One of our car scrap valuation team will price your car and collect it from your home in London. We travel to the following boroughs of London: –
Localities we regularly collect scrap cars from
Deptford
Peckham
Herne Hill
Balham
Camberwell
Battersea