Best Price for Your Scrap Volvo in Surrey & London
Are you looking to sell a Volvo that is accident damaged, broken down, or failed its MOT? Call Scar Scrap Surrey. We make selling your scrap Volvo in Surrey, South London or Kent simple.
We are an Environment Agency-authorised scrap car business that runs an authorised treatment facility (ATF) to responsibly depollute, break, and recycle cars, vans, and other vehicles. We will recycle over 95 per cent of your Volvo, diverting waste from landfill and protecting the environment.
Our Volvo scrap service is available seven days a week, 24 hours a day, and we can provide free and no-obligation car valuations at a time that suits you. Unlike other scrap car companies, we will never charge for collection or administration costs, so the price we offer is the money you will receive.
Has your Volvo broken down? We also provide a vehicle recovery service. If your car is too good for scrap, we can also buy it from you to be sold.
We work hard to provide a simple and first-class service; our reviews are a testament to our work ethic. One recent customer said:
Great service. Very quick service. Collected my old car, and did not charge me. Everyone else I called wanted to charge me. Very friendly. Many Thanks.
Another said:
Great service; easy, friendly, and efficient. I helped an elderly friend to scrap her old car from an awkward location with limited access. The car has a seized clutch so it couldn't move under its own power, or so I thought, but Rick had an impressive trick to get it moving , and it took barely five seconds to get it down the drive and straight onto his flat-bed truck. A sight to behold!
Collect & pay instantly
DVLA paperwork completed
Environment Agency-approved Authorised Treatment Facility (ATF)
Friendly & helpful service
Expert scrapping knowledge
See our car scrap gallery.
For more info or to request a valuation, please call 020 8406 4181.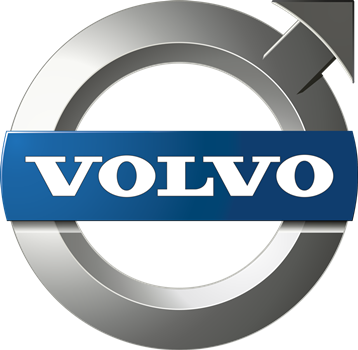 Call 0208 406 4181 to get an instant price for your Volvo vehicle
Scrap your old Volvo with us today
Are you looking to scrap your Volvo? If the answer is yes, then you have come to the right place.
We have helped countless drivers carp their Volvos over our 30 years in the business. We can't give you cash for cars but will organise for fast payment, and you can have complete peace of mind knowing your vehicle has been recycled in line with legal requirements and environmental regulations.
Volvo is a Swedish car manufacturer founded in Gothenburg in 1927 as a subsidiary of manufacturer SKF. This brand is known for producing safe, robust and reliable cars.
Volvo is also renowned for creating leading safety technologies, such as the three-point seatbelt invented by Volvo engineer Nils Bohlin in 1959.
We can sell all Volvo makes, from XC60s and XC90s to V60s and V90s.
No-obligation Volvo car valuations
Keeping a car can be expensive. Whether you have costly storage fees and now face significant charges for your commute, or your old Volvo is not worth repairing, we can take it off your hands.
Here are some reasons to call us for a free Volvo valuation.
Call us if your Volvo:
Has broken down, and it is too expensive to repair
Is a non-runner or has failed its MOT
Has been written off
Has been damaged in an accident, and it no longer makes sense to repair it
Is too expensive to run
Is missing important parts
Volvos that are still roadworthy can be used for salvage, where they can be stripped to fix other cars or repaired and fixed up, so they can be driven again.
If you want cash for cars, we can help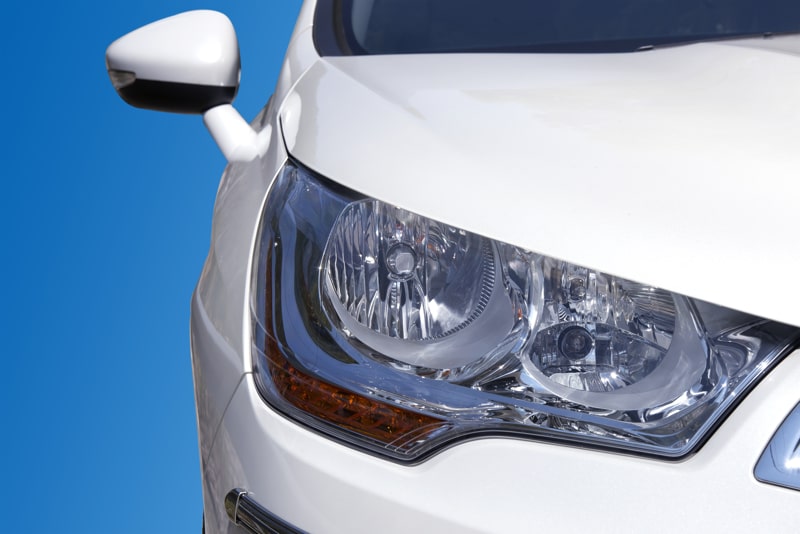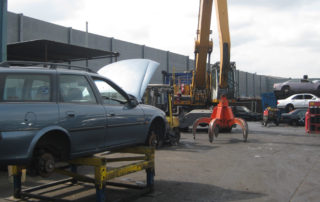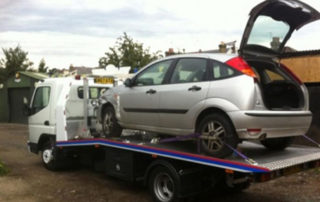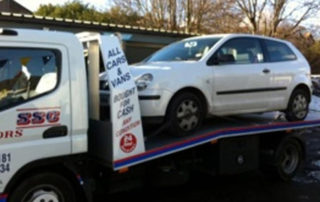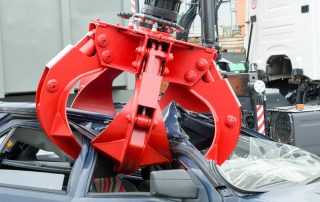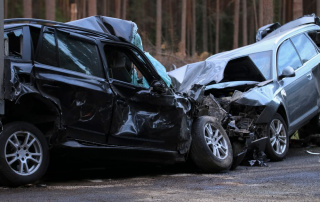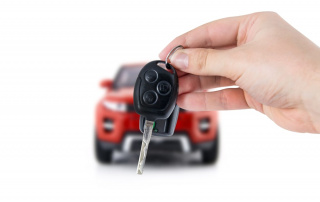 We can recycle your Volvo today
At our Authorised Treatment Facility, we will ensure that your Volvo is depolluted so all dangerous fluids like oil and fuel ate removed and then processed in line with current regulations. This will ensure that over 95 per cent of your Volvo is recycled.
For more details, please read our scrap car FAQS.
We recycle Volvo cars in Surrey & London.
We visit your local area and collect the vehicle from you. Here's a list of places we cover :-
Scrap my Volvo Addiscombe
Scrap my Volvo Banstead
Scrap my Volvo Battersea
Scrap my Volvo Beckenham
Scrap my Volvo Biggin Hill
Scrap my Volvo Bromley
Scrap my Volvo Camberwell
Scrap my Volvo Caterham
Scrap my Volvo Carshalton
Scrap my Volvo Cheam
Scrap my Volvo Chessington
Scrap my Volvo Chaldon
Scrap my Volvo Chipstead
Scrap my Volvo Clapham
Scrap my Volvo Coulsdon
Scrap my Volvo Croydon
Scrap my Volvo Crystal Palace
Scrap my Volvo Dulwich
Scrap my Volvo Elmers End
Scrap my Volvo Forest Hill
Scrap my Volvo Epsom
Scrap my Volvo Hackbridge
Scrap my Volvo Hooley
Scrap my Volvo Hook
Scrap my Volvo Kingswood
Scrap my Volvo Kingston upon Thames
Scrap my Volvo Lewisham
Scrap my Volvo Merstham
Scrap my Volvo Merton
Scrap my Volvo Mitcham
Scrap my Volvo Morden
Scrap my Volvo Norwood
Scrap my Volvo New Addington
Scrap my Volvo New Malden
Scrap my Volvo Purley
Scrap my Volvo Putney
Scrap my Volvo Raynes Park
Scrap my Volvo Redhill
Scrap my Volvo Sanderstead
Scrap my Volvo Selhurst
Scrap my Volvo Selsdon
Scrap my Volvo Shirley
Scrap my Volvo Southwark
Scrap my Volvo Streatham
Scrap my Volvo Sutton
Scrap my Volvo Reigate
Scrap my Volvo Thornton Heath
Scrap my Volvo Thames Ditton
Scrap my Volvo Wallington
Scrap my Volvo West Wickham
Scrap my Volvo Whyteleafe
Scrap my Volvo Wimbledon
Scrap my Volvo Woldingham
Scrap my Volvo Worcester Park