Scrap your car for cash at our car recycling yard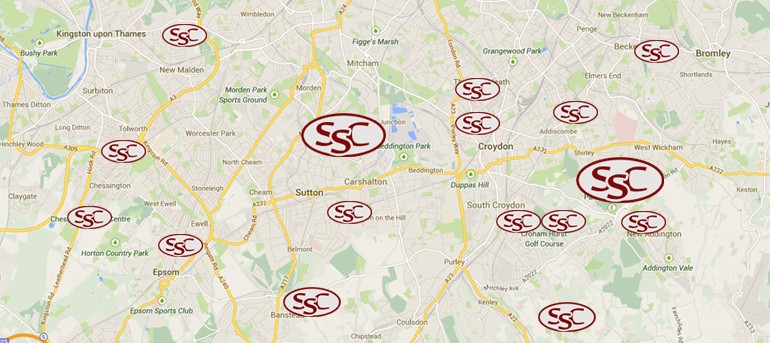 Do you have a car or van on your driveway which is taking up valuable space? Maybe you have a 4×4 that has been damaged in an accident and it will cost more to repair it than it is worth? Or maybe you have a salvage car less than ten years old that you think could be worth something? Call Car Scrap Surrey now!
We are one of the leading car scrapping companies in your local area and offer exceptional prices and customer service.
We take all models, makes and vehicles, including non-runners, MOT failures, accident-damaged vehicles, scrap vehicles, faulty cars, old cars, used cars, salvage vehicles and write-offs.
Cars
Vans
Motorbikes
4x4s
Scrap metal
Battersea
Camberwell
Clapham
Elmers End
Forest Hill
Hackbridge
Hook
Lewisham
Putney
Shirley
Southwark
Here at our car breakers, we make scrapping your End of Life vehicle simple. We will also collect it from you for free – and pay you cash, there and then!
We have over three decade's experience in the car scrapping industry and partner with a fully Authorised Treatment Facility, so you know that we are a car recycling business that you can trust. All vehicles are disposed of professionally and legally, so you can have complete peace of mind. We will carefully depollute your car and will recycle all parts where possible.
We will always ensure that you get the best price for your car and can give you a quick quote at any time. We pay up to £150 for a family-sized vehicle.
How does our car scrap service work?
Contact us with details of your car and the registration number and we will give you an instant price
If you accept our quote, we will organise a time to collect your vehicle when it suits you – we are available 24/7 to fit around your schedule
We check the car matches your description and will pay you for your car and handle all the paperwork
As well as scrap car recovery and scrap car collection, we also offer a comprehensive vehicle recovery and car breakdown service and scrap metal collection. We buy all types of non-ferrous metals, including copper, lead, aluminium, wire, stainless steel, brass and more.
Are you thinking about cash for cars near you? Why wait? Let us tell you how much your car is worth by calling us today on 020 8406 4181 or 07716 661934.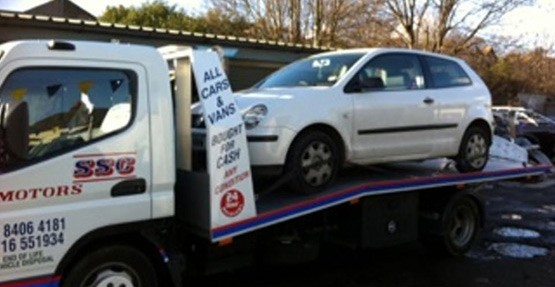 We offer efficient and professional scrap car removals and car scrap collection
Car Scrap Surrey makes scrapping your car easy. Our experience means we know the world of car breaking and car scrapping inside out and can offer help and expertise at any time.
We are car scrapping experts and make getting cash for cars straightforward and hassle-free.
We buy all types of cars, vans and other vehicles and will always offer a fair price.
If your car is less than ten years old and has parts that can be salvaged, we can give you a good price for it.
Unlike other car scrappage companies, we will never charge you for coming to pick up your scrap car, or for the extraction of fuel or glass.
We work throughout Croydon and the surrounding areas of South London and Surrey.
Scrapping your car can be beneficial for the environment by recycling existing metals. We comply with all environmental regulations and will ensure your car will be scrapped in a compliant way. Read our blog about how metal and car scrapping benefits the environment.
We can sort out all the official paperwork and we give you a valid DVLA Certificate of Destruction, as proof that you are no longer the owner of the scrap car.
We can pick up your car at a time or place to suit you – this can be a home, office, garage or anywhere else you choose.
Scrap car recovery and scrap car collection
When you sell your scrap car to us, we can collect it from any local area. This is ideal if your car is no longer fit for purpose or on the road. We work 365 days a year, 24 hours a day, so will always find the time that is best for you.
Alongside this, we also offer a full vehicle recovery service so if you have broken down and don't know what to do, give us a call. From our Croydon base, we can get to all local locations quickly. We also offer a car transfer service, if you need your special motor transported from A to B.
Thinking of selling your scrap car or salvage car? Call our car breakers for more details
Get an instant scrap car quote today by calling 020 8406 4181 or email info@carscrapsurrey.co.uk
Car manufacturers we scrap:-