Surrey Scrapping Centre: Vehicle Recovery and Car Scrapping Experts
Surrey Scrapping Centre offers car scrapping services with FREE local collections and a professional vehicle recovery service. We're available 24-hours a day, 7 days a week, 365 days a year to be there when you need us.
Car Scrapping Epsom
Surrey Scrapping Centre offers local Epsom car scrapping services to suit you.  If you have a car to scrap, Ewell based teams are available to pick up your car for free at a time that's right for you. To sell car for scrap, Epsom locals trust Surrey Scrapping Centre to collect vehicles and provide a valid destruction notice.
We work around you to provide the best Ewell car scrapping service available and pay you up to £150 for family sized cars removed from our 10 mile radius and competitive cash prices for cars removed from further afield.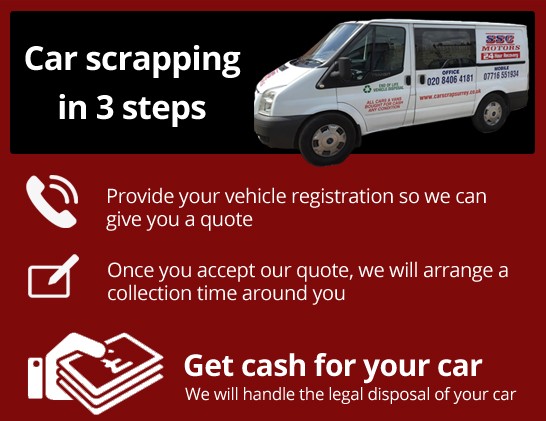 Epsom Scrap metal recovery/service
Need a reliable service for scrap metal collection? Epsom dealers Surrey Scrapping Centre can help you turn your scrap into cash.  We are Ewell scrap metal merchants who offer a real alternative to expensive site clearances. We work throughout Ewell buying scrap metal and clearing sites of all kinds of scrap, including heavy machinery which we remove and dispose of safely and legally. Based in Epsom? Selling scrap metal? Call us today on 0208 8406 4181 for more information on our local Ewell scrap metal collection services.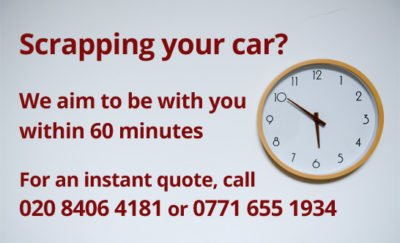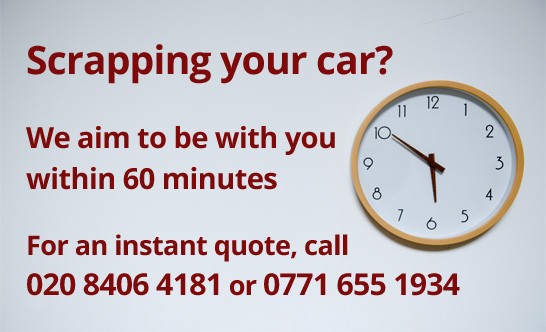 Vehicle Recovery in Epsom
With over 25 years' experience of vehicle recovery, Surrey Scrapping Centre can recover any vehicle including Epsom heavy vehicle recovery, three wheelers and transit vans with speed and efficiency.  If you're dealing with a van breakdown Ewell experts are here to help.  We'll be with you quickly as we're local and can get you to a garage to get you back on your way again in no time. Our extensive recovery service also includes commercial vehicle recovery, Epsom wide.
Call us today on 0208 406 4181 or 0771 655 1934 for a free estimate or for advice on all our scrap metal and vehicle recovery services.
We pay competitive cash prices for any car or van collected within the marked area.
Read our guide on finding out what your scrap car is worth.
We'll take any non-runner or MOT failure vehicle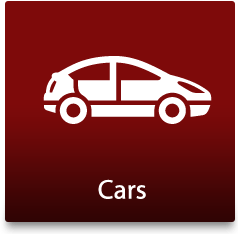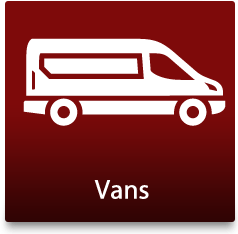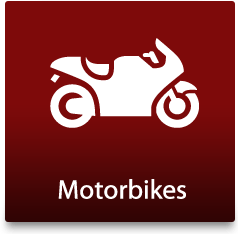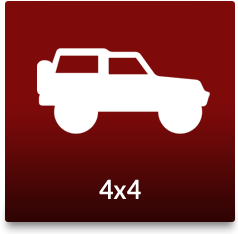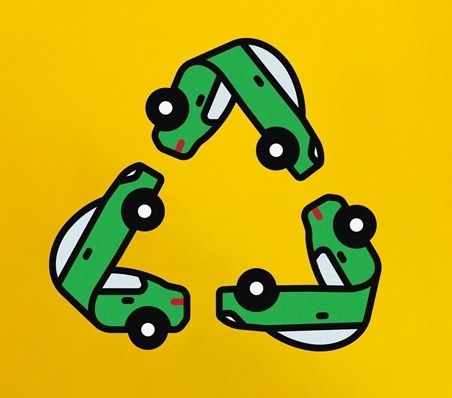 Recycle your scrap car with Car Scrap Surrey in Epsom
Here at Car Scrap Surrey, we are leading car recycling experts working in Epsom and the surrounding areas. From our dedicated Authorised Treatment Facility (ATF), our team of specialist car recyclers and dealers can provide the best vehicle recycling.
Scrap cars can be an important source of material if they are properly recycled and can be turned into an array of other products. Car recycling targets are now set at 95 per cent and this will save time, energy, and money.
By recycling cars, there is less need to manufacture brand new steel and this greatly reduces greenhouse gases.
By reusing materials and products means less pressure on finite resources and our car scrap dealers will go to great lengths to salvage as much as possible before the car is crushed and scrapped.
The number of rusty cars found in junkyards and landfill will be greatly reduced, so there will be fewer amounts of spilt chemicals leaking into the soil.
We have the specialist knowledge and will give you the best price for your scrap car. Scrap cars can be turned into a whole host of products. For more information about car scrapping and car recycling, our car dealers can help.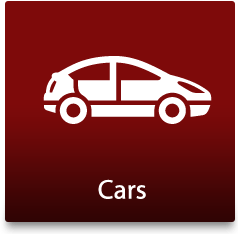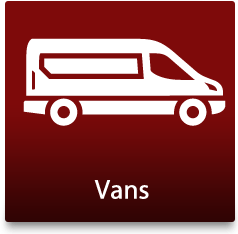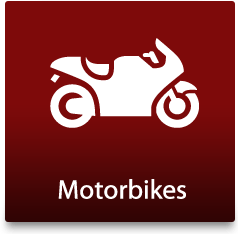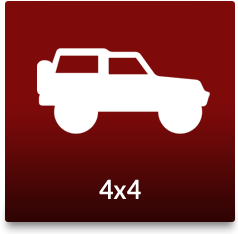 Cut out the middle man and scrap your car or recycle your salvage car at our scrap car yard near Epsom!
Scrapping your car with us is a simple, easy and environmentally beneficial option! We'll take insurance write-offs, MOT failures and non-runners – all paid with cash! Using modern processes and strict environmental controls, we will recycle as many parts of your car as possible – and offer you the best prices for your scrap car! We are experts in our field and our staff are highly trained and experienced. We have all the required space and treatment facilities to carry out this type of work with ease.
We can even collect or recover your vehicle for you, so wherever you are based, we will be there quickly and can give you cash for your car there and then! Whatever the size of your vehicle, we can take it away for you and issue you with the correct paperwork for your complete peace of mind.
We can also collect and recycle scrap metal. We buy from everyone, including the general public, local businesses and manufacturers, demolition companies and others and we take all volumes, large and small!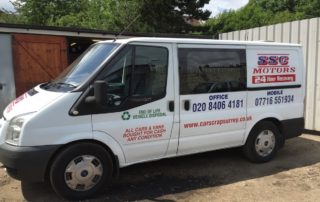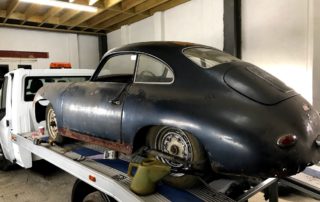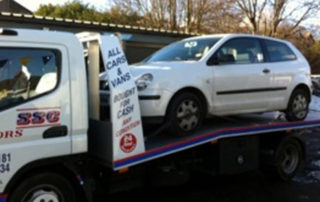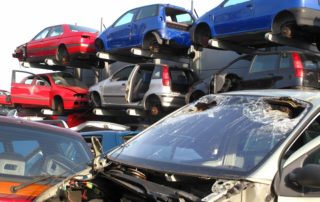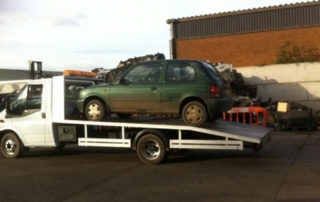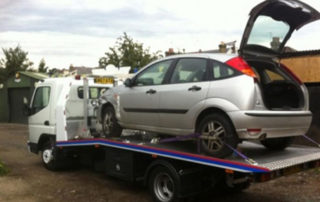 We collect….
Audi, Aston Martin, BMW, Citroen, Fiat, Ford, Honda, Jaguar, Kia, Lexus, Mazda, Mercedes, MINI, Peugeot, Renault, Saab, Skoda, SEAT, Subaru, Toyota, Vauxhall, Volkswagen & Volvo
…from…
Stoneleigh, Hook, Chessington & Ashtead
including the following postcodes –
KT17, SM1, SM2, SM3, SM5, SM7