"How do I scrap my car for cash in Addiscombe?" Call Car Scrap Surrey today!
Do you have a car in your garage that is taking up space and no longer running? Perhaps your vehicle has failed its MOT and is going to cost more money to put right than it is worth? Maybe your van has been damaged in an accident and you are thinking about scrapping it? Then you have come to the right place! Here at Car Scrap Surrey, we make scrapping your car in Addiscombe or New Addington simple, quick and hassle-free and best off all – we pay you up to £150 cash in hand for your car and you will not be left with a hefty bill for collection and administration charges.
Thinking of scrapping your car and wondering what to do next? Call us today on 020 8406 4181 and one of our friendly team will be happy to help.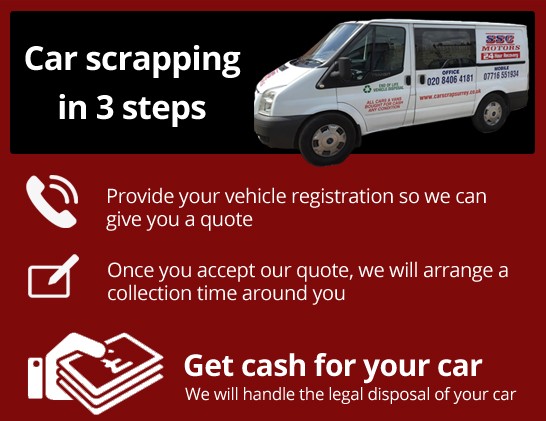 Professional car scrapping in Addiscombe
With over three decades experience in the vehicle and metal scrapping industry, we have the expertise and experience to provide you with a superior experience when it comes to scrapping your car. Here are just a few reasons why people have come to us to scrap their car:
We offer cash for cars and are always fair with our prices. As long as your vehicle is as you described you will be paid there and then. We pay up to £150 for a family-size car.
We will take your car to be scrapped, regardless of its age, model or condition or whether it has a valid MOT.
Scrapping your car is an environmentally friendly and benefits the environment. By scrapping your car and buying a newer one, you will lower your carbon footprint.
We will arrange to pick up your car from a place that is convenient for you, be it your house, office or elsewhere.
Like other similar car scrapping companies we never charge for tyre and glass removal or the extraction of fuels or our travel and admin costs.
Every customer will be issued with a valid Certificate of Destruction, so you know that your car or van will not end up back on the road.
We offer first class customer service to make the process as quick and easy as possible for you.
We work 24 hours a day, seven days a week and 365 days a year for your convenience.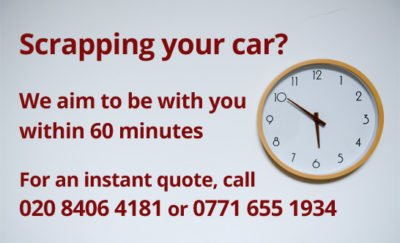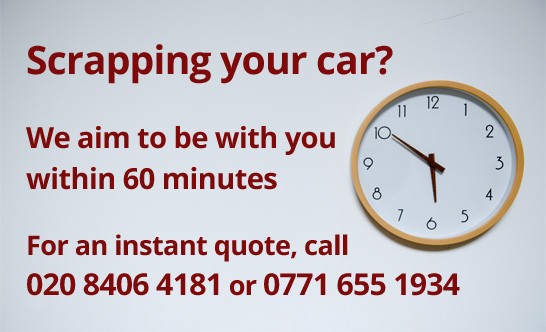 Cars for cash in Addiscombe
Scrap your car in a few easy steps:
Call us on 020 8406 4181 or 07716 551 934
We give you an instant quote for your vehicle
We arrange a convenient collection time and check that the car matches your description
We pay you for your scrap vehicle and it will be safely removed
Call our Addiscombe car breakers for more details
Make some instant cash today by calling us on 020 8406 4181 or by contacting us for a quote. Car scrapping is easy with Car Scrap Surrey!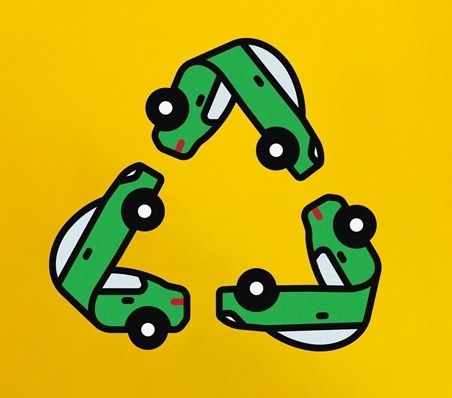 Environmentally-friendly car recycling in Addiscombe
Do you care about the planet? As more and more of us become aware of our carbon footprint and ways in which we can help the environment, car recycling takes on even more importance. With around a million cars scrapped every year, car breaking and car scrap is more regulated than ever and with good reason. Here at Car Scrap Surrey, we will ensure that your car is scrapped in Addiscombe in the most eco-friendly way.
There are huge benefits to recycling cars. When you think of recycling you may think of paper, plastics, or metal cans but there are many large-scale items in cars that can be reused or re-purposed. This includes everything from car tyres that can be turned into rubberised asphalt for playground surfaces and car mats that can simply be reused.
Responsible vehicle recycling is very important and at our Authorised Treatment Facility (ATF), we will process your car, so less waste goes to landfills, natural resources are saved, and the natural world is more protected. We follow strict guidelines set out in The End-of-Life Vehicles Regulations 2003, where all vehicles are de-polluted before any recycling process starts. This removes all toxic fluids, such as anti-freeze, brake fluid, and fuel, so it does not seep into the environment. Salvageable parts are then taken out of the car before it is crushed and put through a specialist shredder. From there, all metals and other materials are processed for further recycling.
We pay competitive cash prices for any car or van collected within the marked area.
Read our guide on finding out what your scrap car is worth.
We'll take any non-runner or MOT failure vehicle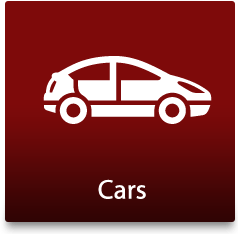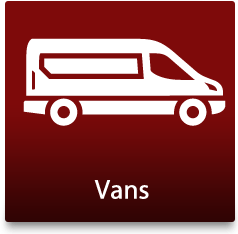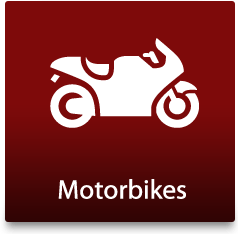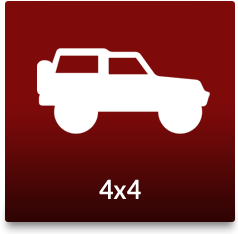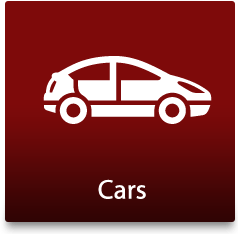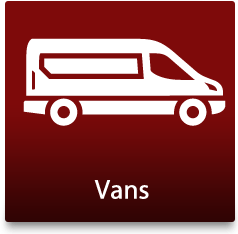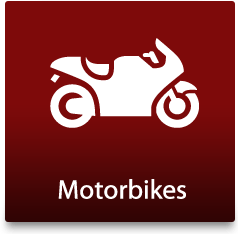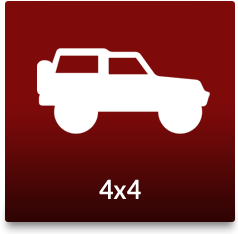 Our car scrap yard near Addiscombe buys salvage cars and car parts
If your car is beyond repair, has become too expensive to maintain or is unsafe to drive, our car scrap yard can help. We have wide experience and knowledge in all areas of car salvage, including vehicle dismantling, new and used car parts and repairable vehicles. If your car is less than 10 years old and it has parts than can be salvaged, we are the people to call. We can offer you a competitive price for your car parts. Our customers include garages, businesses and private individuals.
We always ensure that all our services are environmentally friendly and that all end-of -life vehicles are scrapped and recycled in a responsible and ethical manner, in accordance with the Environment Agency and the DVLA. We also offer a roadside scrap car recovery service for breakdowns and accidents, as well as transporting untaxed cars and cars without MOTs. If you are stuck and need your car recovered, call us now for immediate rescue.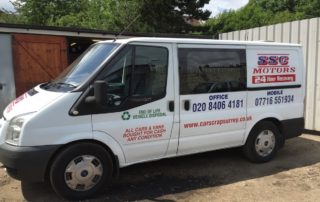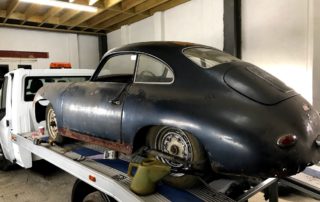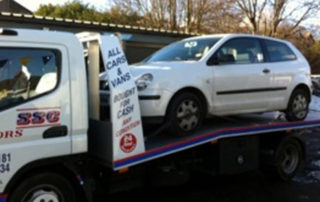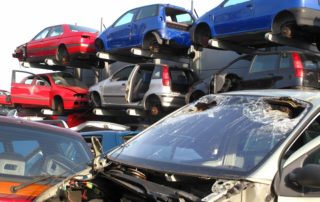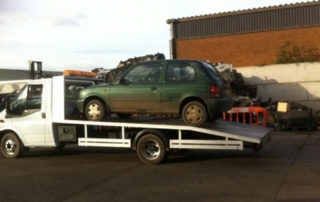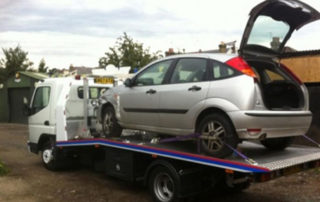 We collect….
Audi, Aston Martin, BMW, Citroen, Fiat, Ford, Honda, Jaguar, Kia, Lexus, Mazda, Mercedes, MINI, Peugeot, Renault, Saab, Skoda, SEAT, Subaru, Toyota, Vauxhall, Volkswagen & Volvo
…from…
Elmers End, West Wickham, and Biggin Hill
including the following postcodes –
CR0,CR2,CR7,CR9,SE25,SM6