Simple and hassle-free car scrapping in Surrey
If you are scratching your head and wondering, "How do I scrap my car in Surrey?" then you have come to the right place! Here at Car Scrap Surrey, we are specialist car breakers and will pay you cash for your End of Life Vehicle. We will collect and dispose of your car or other vehicle completely free of charge and without any hidden costs. Your vehicle will be recycled legally and professionally and you will be issued with a DVLA Certificate of Destruction, so you will have complete peace of mind that your car will never end up back on the road.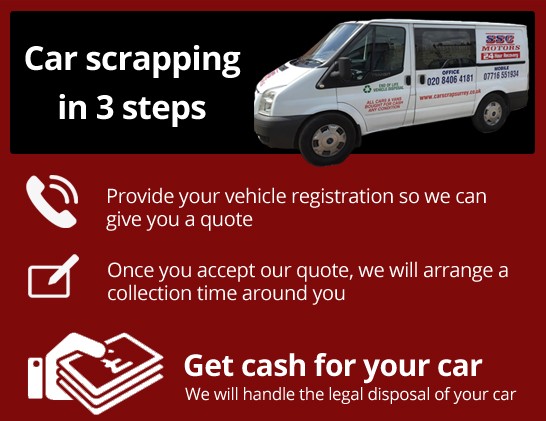 Don't delay, call us today and you can trade in your scrap car for cash instantly!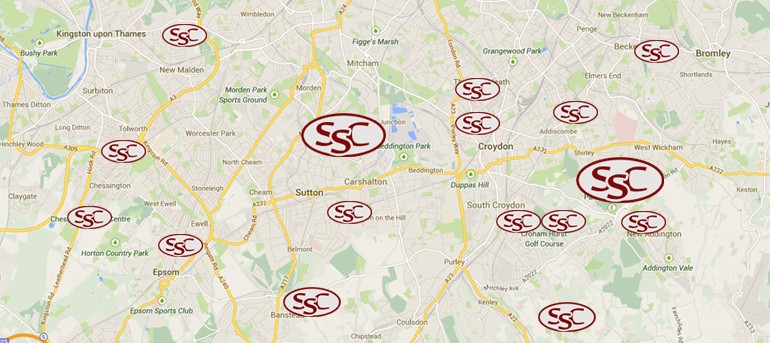 We buy all cars, vans and bikes, regardless of the age, model and condition, so whether you have an MOT failure, written-off car, non-runner or simply an unwanted vehicle taking up valuable space, we can help. Customer service is our number one priority and make the process as simple and hassle-free as possible. We also aim to pay the best price and you can earn up to £150 cash for a family-sized vehicle!
Here are some very good reasons to choose our car scrappage business:
We work 24/7 to accommodate your schedule
Fast, professional and friendly service
Guaranteed cash payment on collection
We buy any vehicle, regardless of make, model or condition
We are an Authorised Treatment Facility, so your car will be dismantled, depolluted and disposed of legally and professionally within government guidelines
We salvage all usable parts from vehicles we scrap, to reduce the effect of waste on the environment.
To find out more about scrapping your car in Surrey, please call us on 020 8406 4181.
We're always looking for scrap metal of all types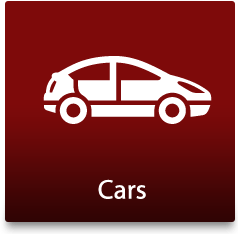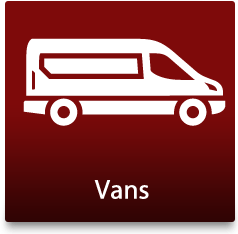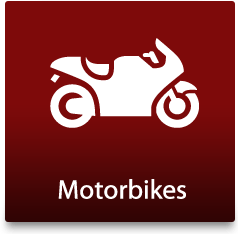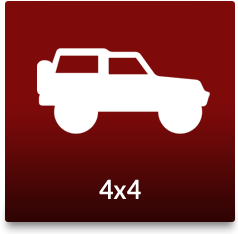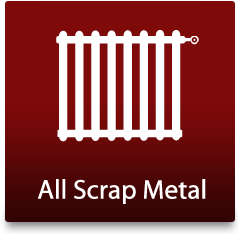 Call our car breakers in Surrey for scrap car collection!
We have over 30 years' experience in the car scrapping industry, so you can feel confident that the process will be easy and flexible, which means you will save time and money advertising your vehicle.
Scrapping your car couldn't be easier! Simply follow these steps:
Step 1: Call us on 020 8406 4181 or 07716 551 934 or fill in an online contact form with some basic details about your vehicle. A member of our experienced team will be happy to answer any questions you might have and we will give you a unique quote for your car. This will be the price that you are paid – there will be zero costs to you!
Step 2: If you are happy to move forwards, one of our staff will organise a convenient time to collect your car. We can take care of all the relevant paperwork and will issue you with a Certificate of Destruction (CoD), which proves you are no longer the owner of the vehicle.
Step 3: Once you have signed the logbook to transfer ownership of the vehicle to us, you will give you up to £150 for vehicle in cash or can organise for you to be paid via a bank transfer.
Call our car scrappage specialists in Surrey for more info on how to scrap your car!
Call us now on 020 8406 4181 or 07716 551 934 and let us give you cash for your car! Alternatively, you can fill out an online query form and we will call you right back!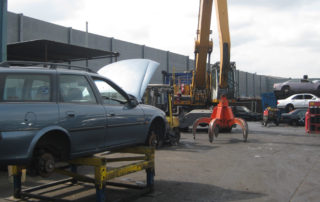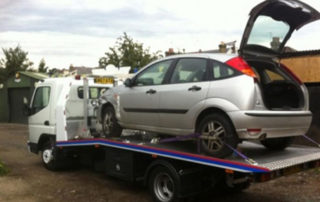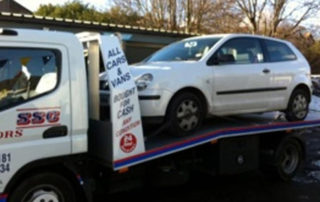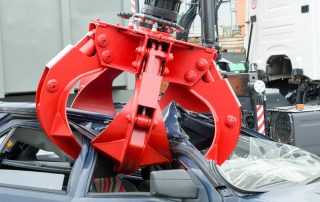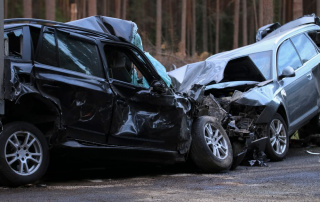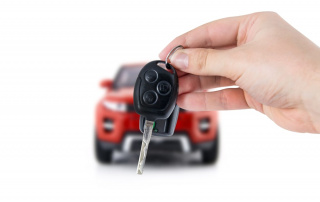 Surrey Scrapping Centre
10 Avon Path
South Croydon
CR2 6AX
Open 24/7