5 Top Reasons to Choose the Surrey Scrapping Centre
For the residents of Woldingham, Surrey, the Surrey Scrapping Centre makes the perfect choice if you're looking to scrap your old car.
But you may well be wondering why you should choose our team over a rival car scrapping company…
So, to help make your decision a little easier, we've listed the top 5 reasons to pick the Surrey Scrapping Centre below.
(After you've had a read through, we look forward to hearing from you on 020 8406 4181!)
1. We Offer Excellent Car Scrapping Rates
For those living in Woldingham in Surrey, choosing the Surrey Scrapping Centre has excellent financial incentives. Not only will we collect your car for free, but we also scrap cars for cash.
Where other companies might expect payment for collection and car scrapping, when choosing the Surrey Scrapping Centre, Woldingham residents are guaranteed up to £150 in cash for family sized cars.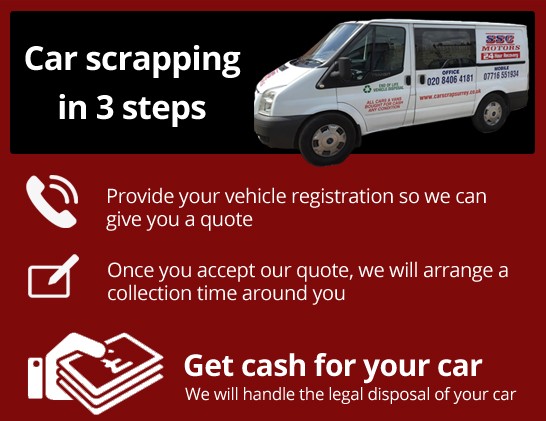 2. We Give You Peace of Mind
With the Surrey Scrapping Centre, you can rest safe in the knowledge that your scrapped car won't end up back on the road illegally. We provide all of our customers with a valid destruction notice to prove that you're no longer the owner of the vehicle.
At the Surrey Scrapping Centre, we pride ourselves on disposing of cars responsibly and legally.
3. We Offer a Flexible Schedule
Our team works to suit your busy timetable. We are available 24 hours a day, 7 days a week, 365 days a year, meaning that whatever time is best for you, our team can accommodate.
4. We Provide a Wide-Ranging Car Scrapping Service
In addition to car scrapping, we also offer a comprehensive scrap metal recovery service as well. We accept all ferrous and non-ferrous metals, as well as a broad range of cars, no matter what their age, make or model.
5. We Help You to Help the Environment
The fact that scrap metal can be reused means that when you choose us, you know you're doing your bit for the environment and reducing your carbon footprint.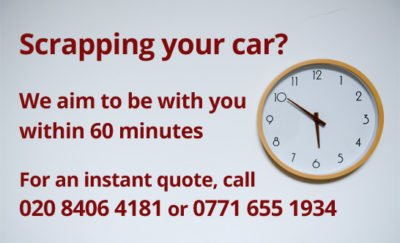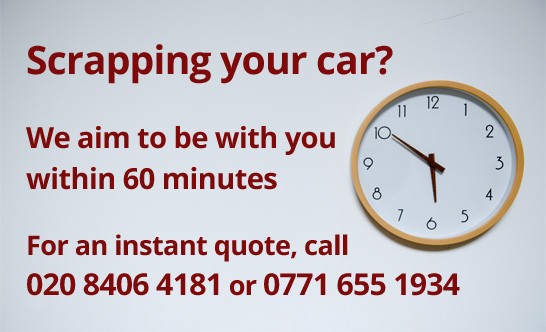 For Quality Car Scapping in Woldingham, Surrey, Call Today
With so many excellent reasons to choose the Car Scrapping Centre, our friendly team awaits your call soon! With our centre based in Croydon, we couldn't be more conveniently located to serve you in Woldingham.
So simply ring 020 8406 4181, or fill in your details here and we'll be in touch as soon as we get your message.
We're happy to talk you through your requirements, offer you more information and provide you with a FREE, no obligation quote.
We pay competitive cash prices for any car or van collected within the marked area.
Read our guide on finding out what your scrap car is worth.
We'll take any non-runner or MOT failure vehicle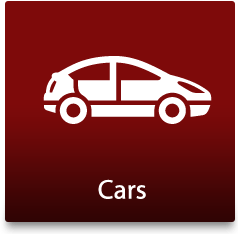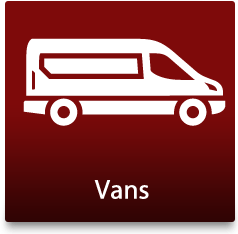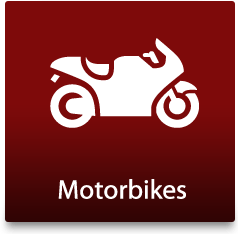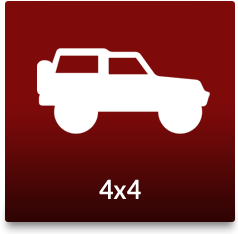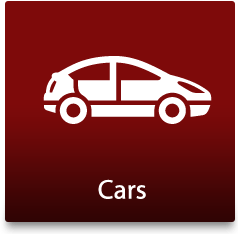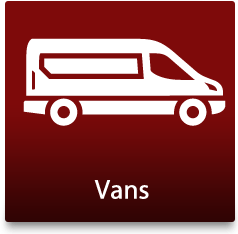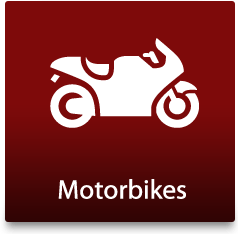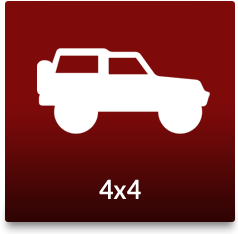 Car Scrap Surrey: Your local car scrap yard near Woldingham for salvage cars and scrap cars
Do you have a car taking up space that you would like to be collected for free? Do you have a salvage car that is just a few years old that you no longer want or are struggling to sell? Are you looking for a car scrap yard, which will recycle your vehicle in an eco-friendly way? Look no further than Car Scrap Surrey! Based near Woldingham and serving customers throughout the nearby areas, we will offer you instant cash payment and look after all the relevant DVLA paperwork, so you don't need to worry!
We pride ourselves on our efficient and friendly service and will offer you the best assistance and prices when dealing with your vehicle. As well as older scrap cars, we buy salvage cars for high prices – many parts can be recused and recycled.
Instant cash for scrap cars
Safe car depollution and recycling
Free vehicle collection and recovery
Scrap metal collected for cash
To discuss any of our services or to get a quote for your scrap car or salvage car, please get in touch today!
We collect….
Audi, Aston Martin, BMW, Citroen, Fiat, Ford, Honda, Jaguar, Kia, Lexus, Mazda, Mercedes, MINI, Peugeot, Renault, Saab, Skoda, SEAT, Subaru, Toyota, Vauxhall, Volkswagen & Volvo
…from…
Warlingham, Farleigh & Tatsfield
including the following postcodes –
CR3, CR6, CR8