"I want to scrap my car for cash in Whyteleafe!" Call our car breakers today!
Do you have a dusty old vehicle on your drive taking up valuable space? Perhaps you have had a minor accident in your car and it will cost more to fix it than the car is worth? Or maybe you need some cash fast and your car has failed its MOT? Car Scrap Surrey can help! We make scrapping your car in Whyteleafe, Kenley or one of the nearby areas of Surrey stress-free and straightforward. When you scrap your car with us, it will not cost you a penny – we will collect your car totally free of charge and hand over up to £150 in cash!
We will also take care of all the important paperwork for you and issue you with a valid destruction notice to prove that you are no longer the owner of the car. Your car will be responsibly and professionally dealt. We have over 30 years' experience in the car scrapping and scrap metal industry, so you can feel confident that you have chosen the best car scrapping company in the area.
We accept the following cars:
Damaged cars
Non-runners
Flood-damaged cars
Un-roadworthy cars
MOT failures
Insurance write-offs
Junk and salvage cars
Dumped or abandoned cars
Cars that are too costly to repair due to engine of other problems
We offer a 24/7 flexible service to accommodate out customers' busy schedules, so if you have any questions about car scrapping in Whyteleafe, please get in touch on 020 8406 4181.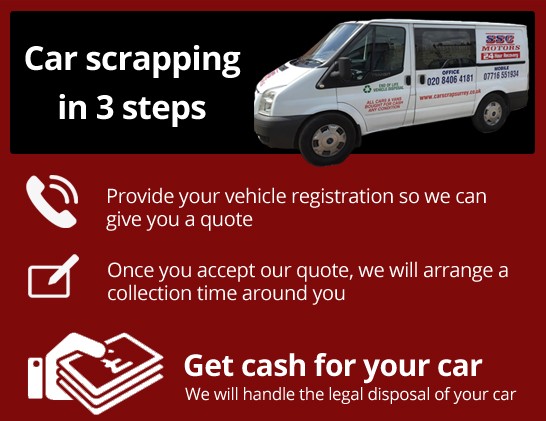 Quality car scrapping and removal in Whyteleafe
We know there are other car scrapping companies vying for your business in the area but we offer an outstanding service to our customers and here is why:
Unlike our competitors, we will never charge you for picking up your vehicle or for administration costs
We offer fair prices and as long as the description that you give us matches the reality, then you will be paid exactly what we say
You can make easy money from our car scrapping service because we pay up to £150 for a family vehicle
We accept any car, regardless of its condition, age and model or whether it has a valid MOT
We work 365 days a year and seven days a week and will arrange a mutually convenient time and place (be it your home, office or elsewhere) to come and deal with your car
By scrapping your car, you will know you have done your bit to save the planet and will lower your carbon footprint
Every customer will be issued with an official Driver and Vehicle Licensing Agency (DVLA) Certificate of Destruction, which proves that we have removed your scrap vehicle's details from the DVLA's vehicle registration database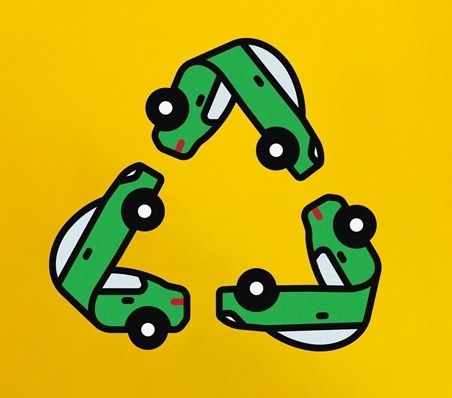 Why are cars recycled in Whyteleafe?
What exactly happens at our ATF or car recycling facility in Whyteleafe? You may not think about what happens to any car, van, or other vehicles when it makes its final journey to the scrapyard.
Car recycling is a huge industry that is heavily regulated. At our car scrap yard, your car will be at the start of a careful vehicle recycling process, which aims to minimise any environmental impact and maximise the potential of the materials, so they can be reused or recycled, where possible.
Did you know that end-of-life vehicles represent around 8 million tonnes of waste across Europe? It is essential that they are handled properly and current legislation dictates that 95% of cars are recycled. This aims to push the car industry towards a circular economy, which is a way of working that moves away from 'single use' plastics and other materials towards complete recycling.
Step One – Depollution: When your car arrives at an ATF any potentially hazardous fluids and other substances are drained or removed. These include windscreen wash, brake fluid, coolant, fuel, oil, and batteries. This ensures that they cannot cause any environmental damage.
Step Two – Dismantling: Once the car has been emptied of harmful fluids, it can be dismantled. Items such as catalytic converters, tires, and glass, are removed to be reused.
Step Three- Destruction: Once all parts have been stripped from the car, the car is then crushed, using a large hydraulic press. This is now taken to another recycling centre, where it will go through a high-powered shredder and all the metals will be separated from other recyclable materials. These materials will then go on for further recycling.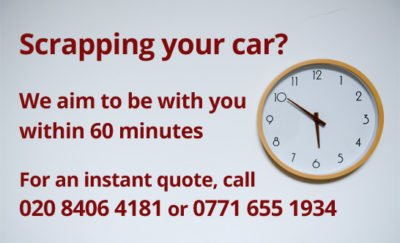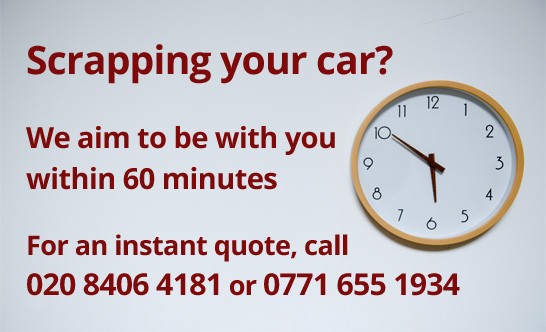 For more details about car scrapping and car recycling in Whyteleafe, call us now
Sell your car to us today for scrap and make some cash! Call us on 020 8406 4181 or 07716 551 934 or fill out an online contact form.
We pay competitive cash prices for any car or van collected within the marked area.
Read our guide on finding out what your scrap car is worth.
We'll take any non-runner or MOT failure vehicle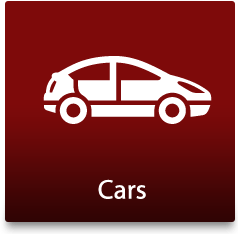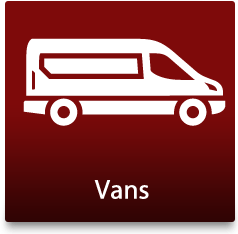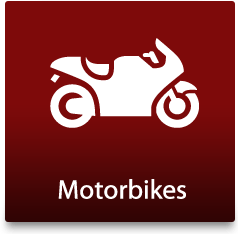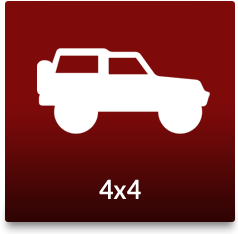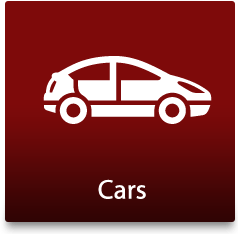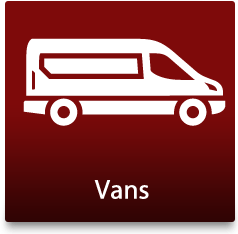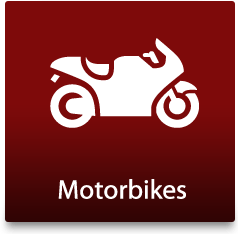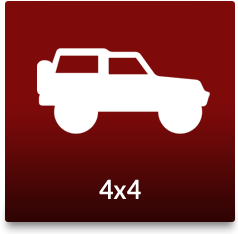 Do you want to sell your salvage car or scrap car in Whyteleafe? Car Scrap Surrey are the team to call!
At Car Scrap Surrey, we specialise in the removal, scrapping and recycling of unwanted cars throughout Whyteleafe, Croydon and the nearby areas. We offer the best service with free pick-ups and cash in hand. Perhaps you have a car that is less than ten years old that has a mechanical failure or that you are struggling to sell privately, or an old banger in the garage? We will be happy to take it off your hands!
We are known for our professional and reliable approach. There are no hidden costs to you or charges for overheads and we will even collect your vehicle for you, at no extra cost.
Professional, dependable and reliable
Environmentally-friendly car breaking and recycling
Cash for all types of cars
Environmentally-friendly car removal
Fully authorised and insured
Free vehicle recovery
100 per cent customer guarantee
Scrap metal also collected
We are just a phone call away, so get in touch today on 020 8406 4181 for more details!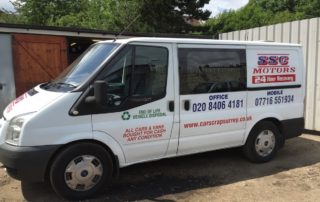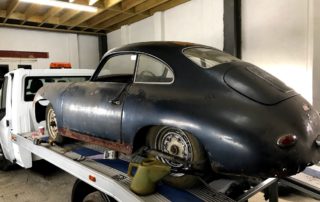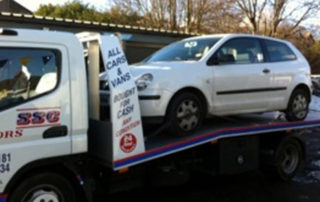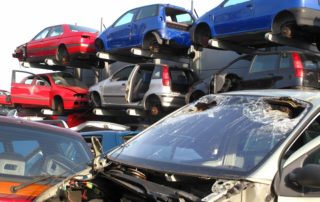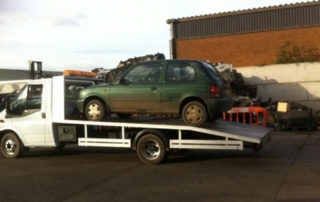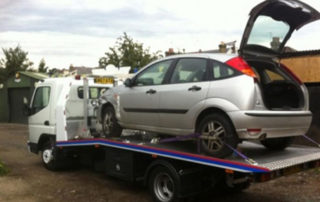 We collect….
Audi, Aston Martin, BMW, Citroen, Fiat, Ford, Honda, Jaguar, Kia, Lexus, Mazda, Mercedes, MINI, Peugeot, Renault, Saab, Skoda, SEAT, Subaru, Toyota, Vauxhall, Volkswagen & Volvo
…from…
Coulsdon, Farleigh & Woldingham
including the following postcodes –
CR3, CR6, CR8