Expert Car Scrapping in Worcester Park and Motspur Park
Welcome to Car Scrap Surrey! If you're looking for an established and reputable Authorised Treatment Facility to dispose of your End of Life Vehicle, you've come to the right place. For over 30 years, we've committed ourselves to delivering an exceptional car scrapping service for residents in Worcester Park, Motspur Park and beyond. To see how much you could earn on your scrap car, don't hesitate to give our friendly team a call today on 020 8406 4181.
Excellent rates for your scrap car in Motspur Park and Worcester Park
At Car Scrap Surrey, we take pride in offering our customers competitive rates for car disposal. For example, you could earn up to £150 in cash when you recycle a family sized car with us. What's more, we give you peace of mind by providing you with a valid Certificate of Destruction. This is a legal document that proves you are no longer the owner of your vehicle, and that it won't end up back on the road.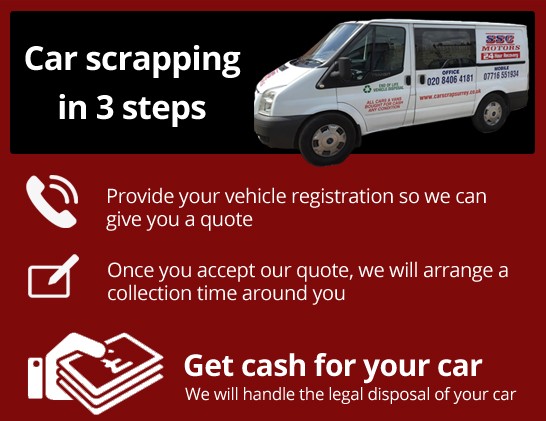 Free Worcester Park and Motspur Park collection from our car scrapyard
Car Scrap Surrey makes deciding which car scrapyard to use an easy process. Where other car scrapping companies may charge you to dispose of your car, we offer you competitive rates for doing so, and even provide a complimentary collection service. Available 24 hours a day, 7 days a week, 365 days a year, we offer an entirely flexible service, which operates at your convenience. We can work around your schedule, and collect your unwanted vehicle at a time that suits you.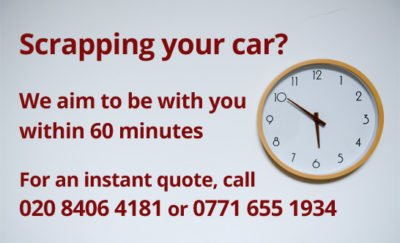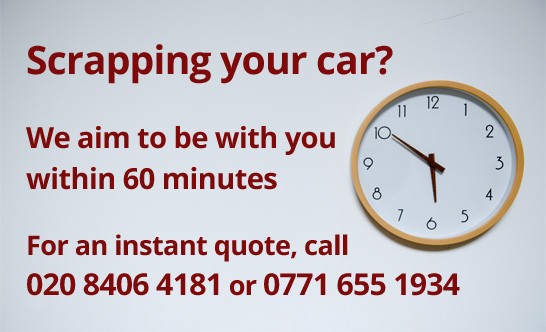 Call today – car disposal Worcester Park and Motspur Park Wide!
So, let Car Scrap Surrey remove the hassle of the car scrapping process, by giving us a call today on 020 8406 4181. You can also get in touch with our team by filling in a few details about your vehicle via our contact form. Remember, you can trust Car Scrap Surrey to deliver competitive rates, a convenient service, and peace of mind that your car has been professionally dealt with. We look forward to speaking with you soon, and to demonstrating our quality car disposal service Worcester Park.
We pay competitive cash prices for any car or van collected within the marked area.
Read our guide on finding out what your scrap car is worth.
We'll take any non-runner or MOT failure vehicle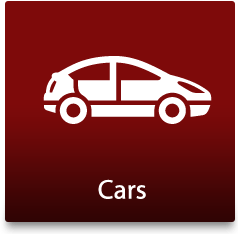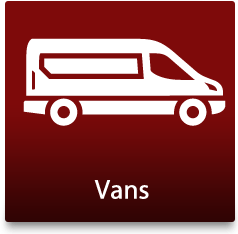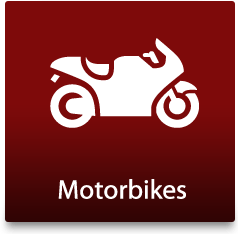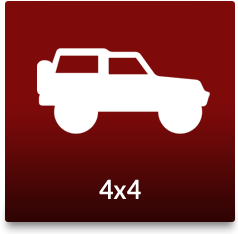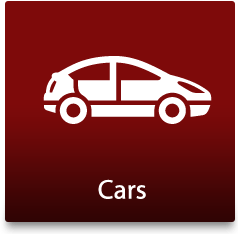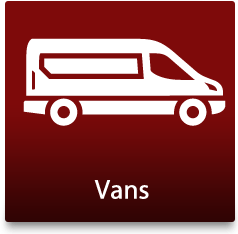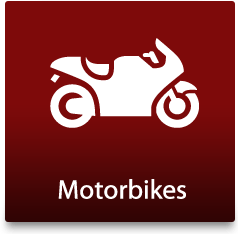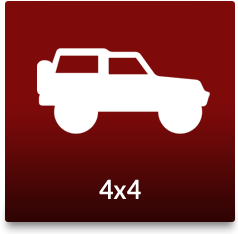 Salvage car for sale? Vehicle breakers and car recycling near Worcester Park, Surrey
Car Scrap Surrey are an independent, local firm dedicated to honest and great value prices for salvage cars, scrap cars and other unwanted vehicles near Worcester Park, KT4. We want your end of life vehicles, MOT failures, accident-damaged cars and cars of any age – we will take them all! We will pay you the best prices and the more parts that can be recycled – the better!
We handle all types of vehicles and have all the necessary permits and memberships that allow us to manage this process efficient and safely, in line with current legislation and guidelines. We are an accredited Authorised De-Pollution Treatment Facility, so all car recycling is carried out in a responsible manner, in line with Environment Agency Guidelines.
Cash for cars – honest and transparent prices
No hassle solution – we will collect your car for you
We buy cars, vans, lorries and other vehicles of any make and condition
To find out how much your car is worth, please get in touch today!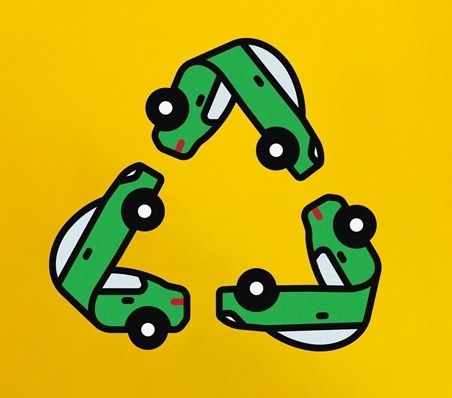 Eco-friendly car recycling in Worcester Park
Why is there so much talk about car recycling in Worcester Park? Like any type of recycling, using the metal and other materials from cars reduces the amount of waste being sent to landfills. A major benefit of car recycling and car breaking is that steel can be reused for different parts and this means that new ore does not need to be mined and less energy is required during the manufacturing period.
Here at Car Scrap Surrey, your scrap car or van will be taken to our Authorised Treatment Facility (ATF). First, hazardous materials such as fuel and coolant will be drained from your car, so they cannot damage waterways or groundwater.
We can recycle and reuse up to 95 per cent of your car, including:
Batteries, which are recycled to make new batteries
Tyres, which can become surfacing materials, compost bins, and other products
Scrap metals that are then used for a variety of purposes, including cars and in the construction industry
Glass, which can be turned into new glass products
Plastic on the dashboard, bumpers, and so on, which is turned into recycled auto parts, carpets, and garden furniture
Even vehicles that are no longer roadworthy can be recycled to be turned into something new. Many parts can continue to function for many years to come.
If you have any questions or wish to know more about the car scrapping or car recycling process, our car scrap experts are always willing to help.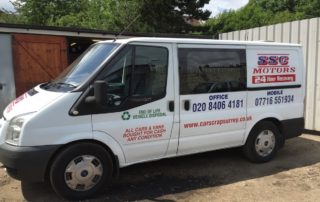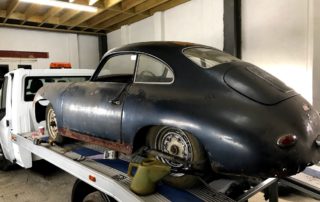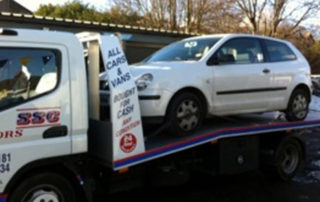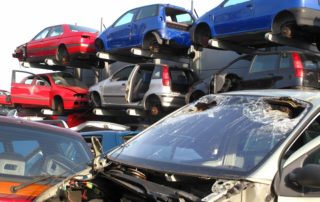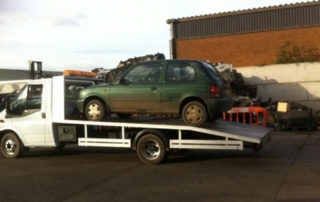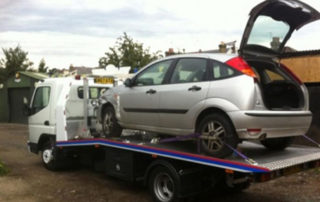 We collect….
Audi, Aston Martin, BMW, Citroen, Fiat, Ford, Honda, Jaguar, Kia, Lexus, Mazda, Mercedes, MINI, Peugeot, Renault, Saab, Skoda, SEAT, Subaru, Toyota, Vauxhall, Volkswagen & Volvo
…from…
Old Malden, Raynes Park, New Malden & Morden
including the following postcodes –
KT19, KT3, KT4, KT5, KT6, SM3, SM4, SW20