Want cash for your car in Purley today? Top prices paid!
Car Scrap Surrey is a professional, reliable and responsible business, which is able to offer you money for scrapping your old car. Yes – that's right – unlike other companies that may charge you for tyre and glass extraction and safe removal of fuel, we cover these costs for you and can pay you cash in hand for your car or van!
With over 30 years' experience in metal recycling, we can help you dispose of your car in Purley or South Croydon, so call us for an instant quote! We will complete all the required documentation for you, so you know the job has been done properly and our team are willing to provide advice on all aspects of the car scrapping business from start to finish.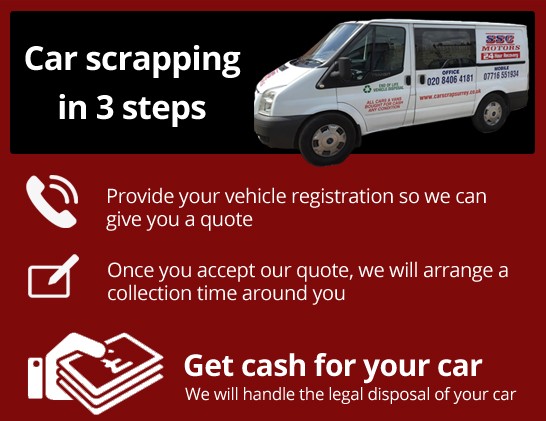 Get the best price for your scrap car in Purley today!
We pride ourselves on our fast, efficient and friendly service and will provide you with the best possible assistance in dealing with your car sale. Even if your car has no MOT, tax or is damaged – we will buy it from you. We aim to make scrapping your car hassle free.
All you have to do is provide us with some details about your car and we will contact you with the best price. We will then arrange a suitable date and time to collect your car. Our friendly staff will also fill out the relevant DVLA paperwork and a valid destruction notice, do you can feel confident that your vehicle will not end up back on the road illegally
As long as the description you gave us for your car is correct and you can provide proof of ownership, you will be paid cash in hand. Call us today on 020 8406 4181. We will not be beaten on price!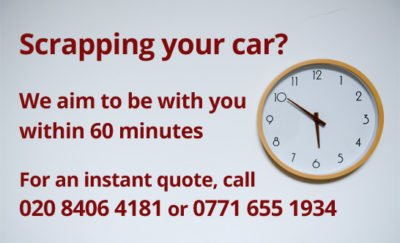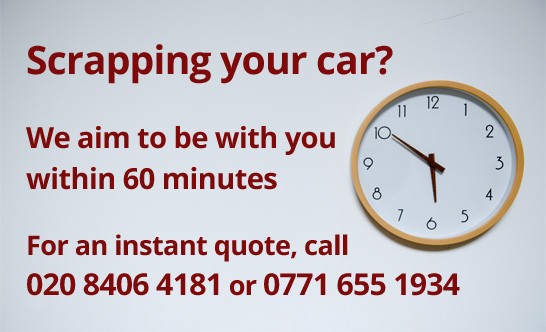 Car Recycling with Car Scrap Surrey
We're a friendly team of experts in vehicle dismantling for any make and model. We pride ourselves on our great versatility and helpful staff who'll do anything in their power to offer you the right price for unwanted vehicle.
We are fully registered with the local authorities and the environment agency to carry out car recycling and all waste materials are disposed of responsibly in car breakers' yards and we dispose of thousands of cars every year.
We aim to remove every recyclable component of your scrap vehicle before it is crushed. This helps to reduce landfill waste and save the planet. By recycling your car, you are helping to save the environment. If you go onto buy a more energy efficient car, this will cut CO2 emissions.
Get your instant valuation for car scrapping in Purley now!
"Scrap my car in Purley?"
Yes we can! For more information, a free quote or just some friendly advice, call our team today on 020 8406 4181 or fill out an online contact form with your vehicle registration and some other details and one of our team will call you straight back.
We look forward to scrapping your car in Purley!
We pay competitive cash prices for any car or van collected within the marked area.
Read our guide on finding out what your scrap car is worth.
We'll take any non-runner or MOT failure vehicle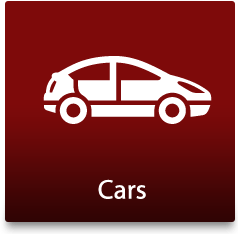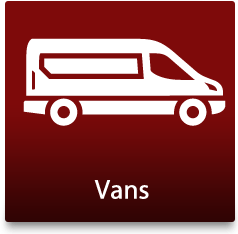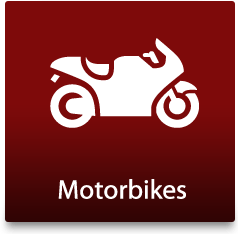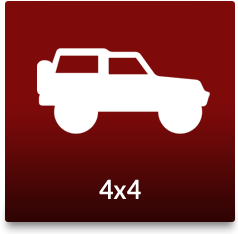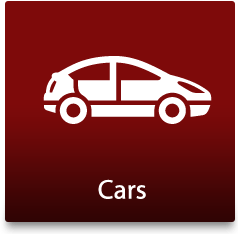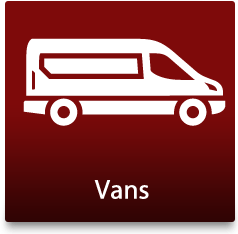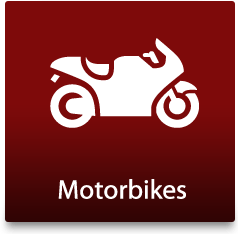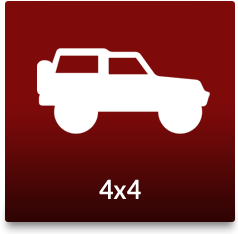 Car scrap yard buying salvage and scrap cars in Purley
Do you have a car that is newer than 10 years old sitting in your garage? Perhaps it has been damaged in an accident or has failed its MOT? Here at Car Scrap Surrey, we specialise in salvage cars, where we recycle as many parts as possible and can offer you the best prices for your car.
This saves you the hassle of selling your car privately and is friendly to the environment. We also pay cash for unwanted cars of all descriptions, models and makes! We also give you free removal and flexible pick-up times – all completely free!
Our services include:
Cash for salvage cars and salvage car recycling
Free car removals
Free, no-obligation quotes
Fast, reliable and professional service
Car scrapping in accordance with the DVLA and Environment Agency guidelines
We offer the best prices, so please call us now!
We collect….
Audi, Aston Martin, BMW, Citroen, Fiat, Ford, Honda, Jaguar, Kia, Lexus, Mazda, Mercedes, MINI, Peugeot, Renault, Saab, Skoda, SEAT, Subaru, Toyota, Vauxhall, Volkswagen & Volvo